Goodreads helps you keep track of books you want to read.
Start by marking "The Age of Em: Work, Love and Life When Robots Rule the Earth" as Want to Read:
The Age of Em: Work, Love and Life When Robots Rule the Earth
Robots may one day rule the world, but what is a robot-ruled Earth like?

Many think the first truly smart robots will be brain emulations or ems. Scan a human brain, then run a model with the same connections on a fast computer, and you have a robot brain, but recognizably human.

Train an em to do some job and copy it a million times: an army of workers is at your disposal.
...more
Published April 1st 2016 by Oxford University Press
Robin Hanson is an associate professor of economics at George Mason University and a research associate at the Future of Humanity Institute of Oxford University. He has a doctorate in social science, master's degrees in physics and philosophy, and nine years of experience as a research programmer in artificial intelligence and Bayesian statistics. With over 3100 citations and sixty academic public
...more
News & Interviews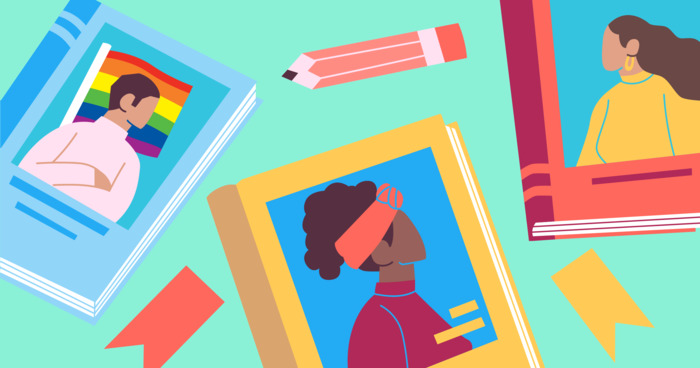 Contemporary young adult literature has often led the way in depicting the real-life issues facing teens from all backgrounds. To delve into ho...
"To counter all these biases, both in my readers, and in myself, I try to move my estimates in the following directions. I try to be less confident, to expect typical outcomes to be more ordinary, but also to expect more deviations from typical outcomes. I try to rely more on ordinary methods, sources, and assumptions, and also more on statistics or related systems and events.

I expect bigger deviations from traditional images of the future, but also rely less on strange, exotic, unlikely-seeming, and hypothetical possibilities. Looking backward, future folk should see their world as changing less from their past than we might see looking forward. Seen up close and honestly, I expect the future usually to look like most places: mundane, uninspiring, and morally ambiguous, with grand hopes and justifications often masking lives of quiet desperation. Of course, lives of quiet desperation can still be worth living."
— 1 likes
"Humans who attend directly to vivid cases [of inequality] are capable of great empathy with inequality losers. They are also capable of great compassion and even a desire to help. However, we humans are also quite capable of avoiding contact and exposure that might produce such compassion, and of numbing ourselves to the plight of losers about whom it would be inconvenient to feel empathy. So rich people avoid visiting poor neighborhoods and nations, attractive people avoid socializing with the ugly, and pretty young women become numb to the losses of the men they reject."
— 1 likes
More quotes…