Goodreads helps you keep track of books you want to read.
Start by marking "कृष्णायन" as Want to Read:
कृष्णायन
Published by Prabhat Prakashan (first published June 30th 2009)
Kaajal was born on 29 September 1966 in Mumbai, India. She graduated with a degree in English and Sanskrit from Gujarat University in 1986. She completed her post-graduate certificate in advertising management at Saint Xavier's College in Mumbai.

She debuted in writing with a short story collection, Sambandh.. To Akash in 2005 was followed by a collection of poetry, Sheshyatra. Her popularity grew
...more
News & Interviews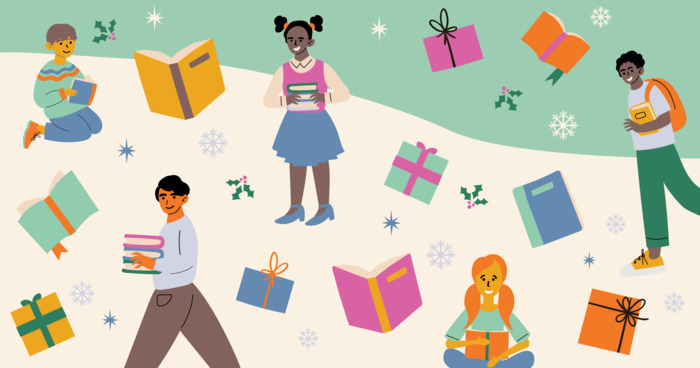 Tami Charles is a former teacher and the author of picture books, middle grade and young adult novels, and nonfiction. As a teacher, she made...
"कोई भी व्यक्ति, वस्तु या विचार का संपूर्ण स्वीकार ही हमारे अस्तित्व को पूर्ण करता है। हमारा पूर्णत्व दूसरों के पूर्ण स्वीकार पर आधारित है, क्योंकि पूर्णत्व ही पूर्णत्व तक ले जाता है।"
— 1 likes
"બંધ મુઠ્ઠીમાં પણ એ છે જ અને બંધ ઓરડામાં પણ એ છે જ. એક પળ માટે પણ એના વિના સજીવનું અસ્તિત્વ નથી અને છતાં પળેપળ શ્વાસ લેતા સજીવને એના અસ્તિત્વની નોંધ લેવાની આવશ્યકતા પણ નથી. સખી, મારો પ્રેમ એ તમારા કુશળની પ્રાર્થના છે, તમારા મંગળની કામના છે, તમારા સ્વમાનની રક્ષા છે, તમારા સુખનો પ્રયત્ન છે, તમારી પ્રાર્થનાઓનો પ્રત્યુત્તર છે, તમારી ઇચ્છાઓને પૂર્ણ કરવાનો મારો સંનિષ્ઠ પ્રયાસ છે. સખી, તમને સ્પર્શવું એ જ પ્રેમ નથી મારે માટે. તમારી સાથે જીવવું એ પણ પ્રેમનો પર્યાય નથી મારે માટે... આપણે એક છત્ર નીચે જીવીએ તો જ પ્રેમ? મારે માટે પ્રેમ એ એક આકાશ નીચે ઊભા રહીને એ આકાશ તરફ જોઈને તમારા સ્મિતની કલ્પના કરવી, એ જ છે. સખી, મેં સતત અને સહજભાવે પ્રેમ કર્યો છે તમને. આ ક્ષણે પણ કરું છું અને એટલે જ કદાચ આ અપૂર્ણ રહી ગયેલા સંવાદની અપૂર્ણતાએ મને અટકાવી રાખ્યો હતો. પ્રેમ મારા દેહવિલય પછી પણ રહેશે. દેહ અને પ્રેમને જોડનારાઓ અપૂર્ણ છે... સાચા અર્થમાં દેહથી પ્રેમને જુદો પાડીને જુઓ સખી! તમે જે કૃષ્ણને પ્રેમ કરો છો અથવા જે કૃષ્ણને પ્રેમની અપૂર્ણતા અંગે ફરિયાદ કરો છો એ કૃષ્ણ, કોઈ દેહ નથી, એ કૃષ્ણ તો તમારી કલ્પનામાં જીવતો એક પ્રેમ છે, સ્વયં! તમે તમારી કલ્પનાના કૃષ્ણને પ્રેમ કરો છો. તમે જે કૃષ્ણને પ્રેમ કરો છો એ રુક્મિણીનો પતિ નથી, દેવકીનો પુત્ર નથી, અર્જુનનો મિત્ર નથી, એ માત્ર તમારો કૃષ્ણ છે. એ તમારા સુધી જ સીમિત છે. તમે સમગ્રપણે એનામાં છો અને એ સંપૂર્ણપણે તમારો છે. સખી, તમે જે કૃષ્ણને પ્રેમ કરો છો એ કૃષ્ણ પણ તમને ખૂબ પ્રેમ કરે છે. શ્રદ્ધા રાખજો, તમે જે માંગ્યું છે એ તમારું જ હતું, તમારું જ છે અને એને તમારી પાસેથી કોઈ ક્યારેય નહીં લઈ શકે!"
— 0 likes
More quotes…