Goodreads helps you keep track of books you want to read.
Start by marking "The Perfect Tear" as Want to Read:
The Perfect Tear
Eleanor, a timid, yet resilient orphan, dreams of a life outside the abbey.

Lerion, an arrogant, yet creative novice, dreams of ruling the universe.

Twelve dimensions separate them, but it isn't far enough.

Eleanor dreams of a life outside the abbey walls, even though the people are starving and the roads are awash with bandits. She wants to help. Her songs can transform barr
...more
At her creative core, Connie is a storyteller, whether it's songs. scripts or full-length novels. Her songs brim with elegantly expressive melodies, and poetic lyrics. She is inspired as much by Shakespeare as she is inspired by Simon & Garfunkel, Carole King, and classic American country.

Reading and music have always been the most important things to her, and what ties these together in her own
...more
Related Articles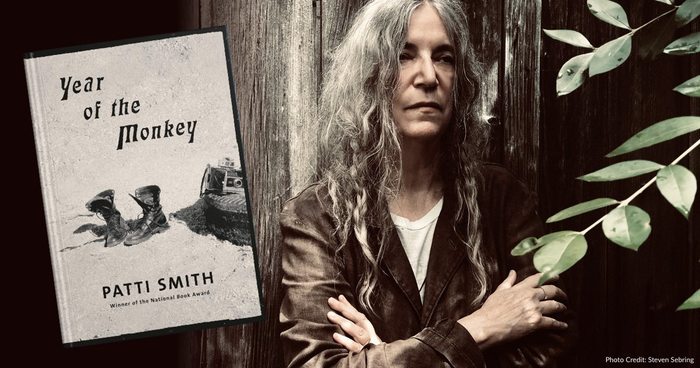 Punk rock legend, Rock & Roll Hall of Fame inductee, award-winning writer, photographer, activist, and all-around Renaissance woman Patti Smith is...
"The first thing anybody tells you about this business is to say what makes you unique and different, but I couldn't and the very idea of it never sat well with me and after much deliberation, I finally realized why.
Because, I'm not unique or different–I'm exactly like you and I love that.
We each have a unique filter through which we interpret the world, and with this filter in place, I write stories and songs and you might find them surprising or intriguing or confronting, you may relate or you may not. They may make you laugh and sometimes, even cry.
You may or may not understand what I'm trying to say and you may not understand me, however, rest assured, once we get past the filters, at our core, we are wonderfully and beautifully, exactly the same."
— 2 likes
"When I was a small child, my mother told me every heart is pure and good, and no heart can ever be broken beyond repair. I didn't understand, yet I never forgot her words."
— 0 likes
More quotes…