Goodreads helps you keep track of books you want to read.
Start by marking "Wanderer" as Want to Read:
Wanderer
Since its publication in 1963, Sterling Hayden's autobiography, Wanderer, has been surrounded by controversy. The author was at the peak of his earning power as a movie star when he suddenly quit. He walked out on Hollywood, walked out of a shattered marriage, defied the courts, broke as an outlaw, set sail with his four children in the schooner Wanderer--bound for the Sou
...more
Published January 25th 1998 by Sheridan House (first published 1963)
Sterling Hayden was an American actor and author. For most of his career as a leading man, he specialized in westerns and film noir, such as Johnny Guitar, The Asphalt Jungle and The Killing. Later on he became noted as a character actor for such roles as Gen. Jack D. Ripper in Dr. Strangelove or: How I Learned to Stop Worrying and Love the Bomb (1964). He also played the Irish-American policeman,
...more
Related Articles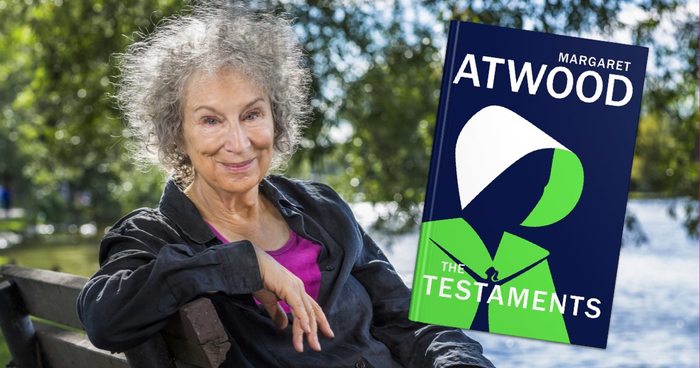 Thirty-four years after the publication of her dystopian classic, The Handmaid's Tale, Atwood returns to continue the story of Offred. We talked...
"To be truly challenging, a voyage, like a life, must rest on a firm foundation of financial unrest. Otherwise, you are doomed to a routine traverse, the kind known to yachtsmen who play with their boats at sea... "cruising" it is called. Voyaging belongs to seamen, and to the wanderers of the world who cannot, or will not, fit in. If you are contemplating a voyage and you have the means, abandon the venture until your fortunes change. Only then will you know what the sea is all about.

"I've always wanted to sail to the south seas, but I can't afford it." What these men can't afford is not to go. They are enmeshed in the cancerous discipline of "security." And in the worship of security we fling our lives beneath the wheels of routine - and before we know it our lives are gone.

What does a man need - really need? A few pounds of food each day, heat and shelter, six feet to lie down in - and some form of working activity that will yield a sense of accomplishment. That's all - in the material sense, and we know it. But we are brainwashed by our economic system until we end up in a tomb beneath a pyramid of time payments, mortgages, preposterous gadgetry, playthings that divert our attention for the sheer idiocy of the charade.

The years thunder by, The dreams of youth grow dim where they lie caked in dust on the shelves of patience. Before we know it, the tomb is sealed.

Where, then, lies the answer? In choice. Which shall it be: bankruptcy of purse or bankruptcy of life? "
— 66 likes
"In the worship of security we fling ourselves beneath the wheels of routine-and before we know it our lives are gone."
— 15 likes
More quotes…