Goodreads helps you keep track of books you want to read.
Start by marking "Skyfaring: A Journey with a Pilot" as Want to Read:
Skyfaring: A Journey with a Pilot
**Sunday Times Bestseller**
**Book of the Week on Radio 4**

'A beautiful book about a part of the modern world which remains genuinely magical' Mark Haddon

'One of the most constantly fascinating, but consistently under-appreciated aspects of modern life is the business of flying. Mark Vanhoenacker has written the ideal book on the subject: a description of what it's like to
...more
Published July 7th 2016 by Vintage (first published March 24th 2015)
Related Articles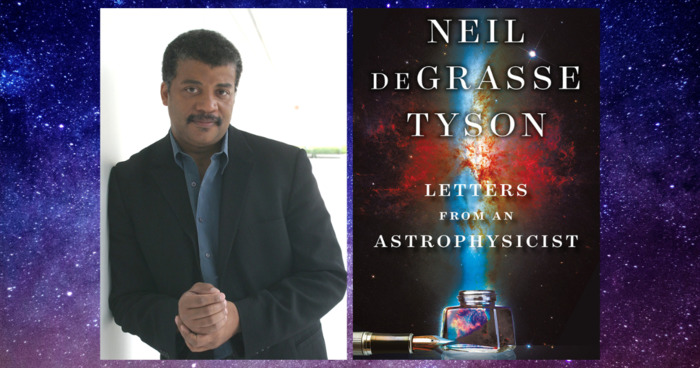 For more than a decade, Neil deGrasse Tyson, the world-renowned astrophysicist and host of the popular radio and Emmy-nominated...
"The journey, of course, is not quite the destination. Not even for pilots. Still, we are lucky to live in an age in which many of us, on our busy way to wherever we are going, are given these hours in the high country, when lightness is lent to us, where the volume of our home is opened and a handful of our oldest words – 'journey', 'road', 'wing', 'water'; 'earth' and 'air', 'sky' and 'city' and 'night' – are made new. From aeroplanes we occasionally look up and are briefly held by the stars or the firmament of blue. But mostly we look down, caught by the sudden gravity of what we've left, and by thoughts of reunion, drifting like clouds over the half-bright world."
— 2 likes
"Jet lag results from our rapid motion between time zones, across the lines that we have drawn on the earth that equate light with time, and time with geography. Yet our sense of place is scrambled as easily as our body's circadian rhythms. Because jet lag refers only to a confusion of time, to a difference measured by hours, I call this other feeling 'place lag': the imaginative drag that results from our jet-age displacements over every kind of distance; from the inability of our deep old sense of place to keep up with our aeroplanes."
— 2 likes
More quotes…