Goodreads helps you keep track of books you want to read.
Start by marking "Too Like the Lightning (Terra Ignota, #1)" as Want to Read:
Too Like the Lightning
Mycroft Canner is a convict. For his crimes he is required, as is the custom of the 25th century, to wander the world being as useful as he can to all he meets. Carlyle Foster is a sensayer--a spiritual counselor in a world that has outlawed the public practice of religion, but which also knows that the inner lives of humans cannot be wished away.

The world into which Mycro
...more
Published May 10th 2016 by Tor Books
Other books in the series
Articles featuring this book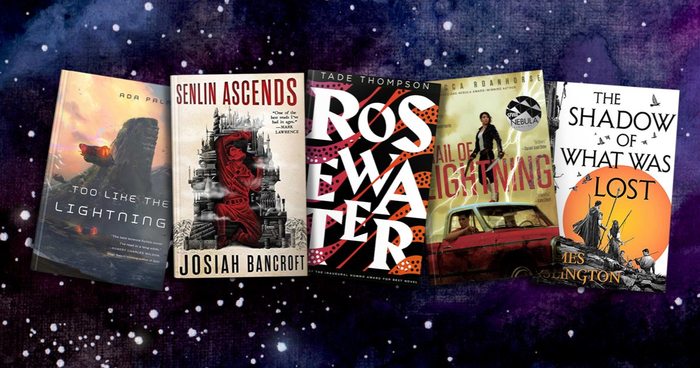 You can't boldly go anywhere if you only stick with what's familiar. Imagine if Frodo Baggins had stayed home or if Ender had...
"Is it not miraculous, reader, the power of the mind to believe and not believe at once?"
— 14 likes
"I wanted it so much. So much sometimes it felt like I couldn't breathe. Sometimes I would cry, not because I was sad, but because it hurt, physical pain from the intensity of wanting something so much. I'm a good student of philosophy, I know my Stoics, Cynics, their advice, that, when a desire is so intense it hurts you, the healthy path is to detach, unwant it, let it go. The healthy thing for the self. But there are a lot of reasons one can want to be an author: acclaim, wealth, self-respect, finding a community, the finite immortality of name in print, so many more. But I wanted it to add my voice to the Great Conversation, to reply to Diderot, Voltaire, Osamu Tezuka, and Alfred Bester, so people would read my books and think new things, and make new things from those thoughts, my little contribution to the path which flows from Gilgamesh and Homer to the stars. And that isn't just for me. It's for you. Which means it was the right choice to hang on to the desire, even when it hurt so much."
— 10 likes
More quotes…