Goodreads helps you keep track of books you want to read.
Start by marking "Slowness" as Want to Read:
Slowness
Milan Kundera's lightest novel, a divertimento, an opera buffa, Slowness is also the first of this author's fictional works to have been written in French.

Disconcerted and enchanted, the reader follows the narrator of Slowness through a midsummer's night in which two tales of seduction, separated by more than two hundred years, interweave and oscillate between the sublime
...more
Published April 11th 1997 by Harper Perennial (first published January 12th 1995)
Milan Kundera is a Czech and French writer of Czech origin who has lived in exile in France since 1975, where he became a naturalized French citizen in 1981. He is best known for The Unbearable Lightness of Being, The Book of Laughter and Forgetting, and The Joke.

Kundera has written in both Czech and French. He revises the French translations of all his books; these therefore are not considered tr
...more
Related Articles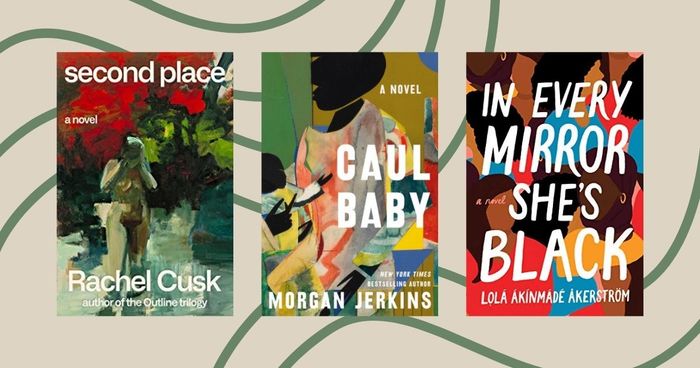 Love, murder, obsession, grief, and a mid-life crisis or two. This year's buzziest contemporary literary fiction features women on killing...
"Love is by definition an unmerited gift; being loved without meriting it is the very proof of real love. If a woman tells me: I love you because you're intelligent, because you're decent, because you buy me gifts, because you don't chase women, because you do the dishes, then I'm disappointed; such love seems a rather self-interested business. How much finer it is to hear: I'm crazy about you even though you're neither intelligent nor decent, even though you're a liar, an egotist, a bastard."
— 788 likes
"There is a secret bond between slowness and memory, between speed and forgetting.

A man is walking down the street. At a certain moment, he tries to recall something, but the recollection escapes him. Automatically, he slows down.

Meanwhile, a person who wants to forget a disagreeable incident he has just lived through starts unconsciously to speed up his pace, as if he were trying to distance himself from a thing still too close to him in time.

In existential mathematics that experience takes the form of two basic equations: The degree of slowness is directly proportional to the intensity of memory; the degree of speed is directly proportional to the intensity of forgetting."
— 164 likes
More quotes…