Goodreads helps you keep track of books you want to read.
Start by marking "Ready Player Two (Ready Player One, #2)" as Want to Read:
Ready Player Two
An unexpected quest. Two worlds at stake. Are you ready?

Days after Oasis founder James Halliday's contest, Wade Watts makes a discovery that changes everything. Hidden within Halliday's vault, waiting for his heir to find, lies a technological advancement that will once again change the world and make the Oasis a thousand times more wondrous, and addictive, than even Wade
...more
Published November 24th 2020 by Ballantine Books
ERNEST CLINE is a novelist, screenwriter, father, and full-time geek. His first novel, Ready Player One, was a New York Times and USA Today bestseller, appeared on numerous "best of the year" lists, and is set to be adapted into a motion picture by Warner Bros. and director Steven Spielberg. His second novel, ARMADA, debuted at #4 on the NYT Bestseller list and is being made into a film by Univers
...more
Other books in the series
Articles featuring this book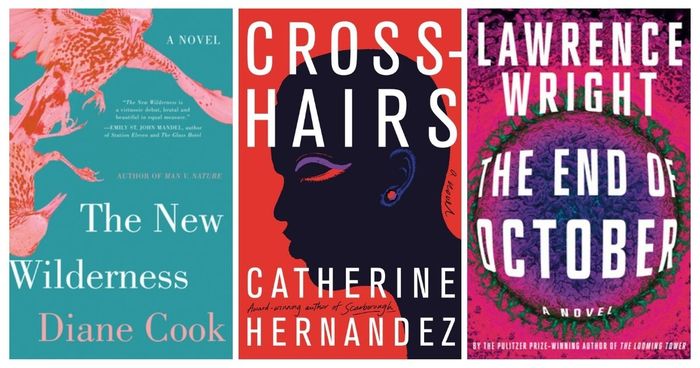 "Oh, we are living a dystopian reality!" You've heard it, you may have even said it. But despite what's happening in the world—or maybe because...
"My friend Kira always said that life is like an extremely difficult, horribly unbalanced videogame. When you're born, you're given a randomly generated character, with a randomly determined name, race, face, and social class. Your body is your avatar, and you spawn in a random geographic location, at a random moment in human history, surrounded by a random group of people, and then you have to try to survive for as long as you can."
— 18 likes
"My friend Kira always said that life is like an extremely difficult, horribly unbalanced videogame. When you're born, you're given a randomly generated character, with a randomly determined name, race, face, and social class. Your body is your avatar, and you spawn in a random geographic location, at a random moment in human history, surrounded by a random group of people, and then you have to try to survive for as long as you can. Sometimes the game might seem easy. Even fun. Other times it might be so difficult you want to give up and quit. But unfortunately, in this game you only get one life. When your body grows too hungry or thirsty or ill or injured or old, your health meter runs out and then it's Game Over. Some people play the game for a hundred years without ever figuring out that it's a game, or that there is a way to win it. To win the videogame of life you just have to try to make the experience of being forced to play it as pleasant as possible, for yourself, and for all of the other players you encounter in your travels. Kira says that if everyone played the game to win, it'd be a lot more fun for everyone. —Anorak's Almanac, chapter 77, verses 11–20"
— 12 likes
More quotes…