Goodreads helps you keep track of books you want to read.
Start by marking "Dreams of a Dark Warrior (Immortals After Dark, #11)" as Want to Read:
Dreams of a Dark Warrior
From #1 New York Times bestseller Kresley Cole comes this gripping tale of a battle-maddenend warrior driven by revenge and the Valkyrie temptress who haunts his dreams.

He Vowed He'd Come For Her...

Murdered before he could wed Regin the Radiant, warlord Aidan the Fierce seeks his beloved through eternity, reborn again and again into new identities, yet with no memory of h
...more
Kindle Edition
,
532 pages
Published February 15th 2011 by Pocket Books
Kresley Cole is the #1 New York Times bestselling author of the electrifying Immortals After Dark paranormal series, the young adult Arcana Chronicles series, the erotic Gamemakers series, and five award-winning historical romances.

A master's grad and former athlete, she has traveled over much of the world and draws from those experiences to create her memorable characters and settings.
Her IAD bo
...more
Other books in the series
Related Articles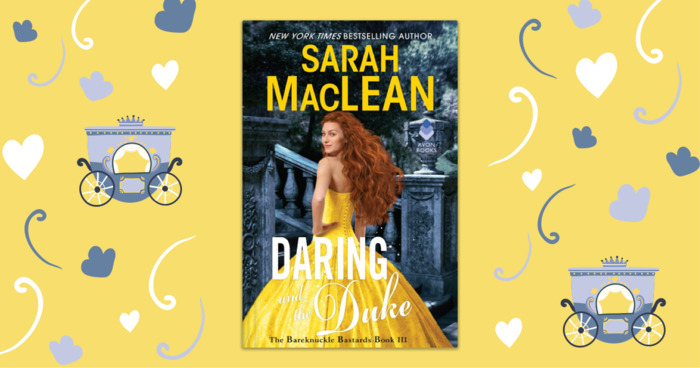 Fans of Sarah MacLean know her as a writer of historical romances, a passionate defender of the romance genre, and a creator of some truly...
"Nix to Declan:

Begin transcript—
Testing. Hello, hellooo, anybody out there? Check, check, one, two. Soft pee. Puh, puh. Resonance! Sooooooft pee. Alpha bravo disco tango duck.
This is Nïx! I'm the Ever-Knowing One, a goddess incandescent, incomparable, and irresistible. But enough about what you think of me. It's a beautiful day in New Orleans. The wind is out of the east at a steady five knots and clouds look like rabbits … But enough about what you think of me!
Now, down to business—
Squirrel!
Where was I? [Long pause] Why am I in Regin's car? Bertil, you crawl right back out of that bong this minute!
Oh, I remember! I am hereby laying down this track for Magister Declan Chase. If you are a mortal of the recorder peon class, know that Dekko and I go waaaaay back, and he'll go berserk (snicker snicker) if he doesn't receive this transmittal. …
Chase, riddle me this: what's beautiful but monstrous, long of tooth but sharp of tooth and soft of mind, and can never ever tell a lie?
That's right. The Enemy of Old can be very useful to you. So use him already.
P.S. Your middle name's about to be spelled r-e-g-r-e-t.
And with that, I must bid you adieu. Don't worry, we'll catch up very soon. …
[Muffled] Who's mummy's wittle echolocator? That's right—you are!
—End transcript"
— 214 likes
"Yo, beautiful. Come pop this collar off me."
Natalya hissed, "Are you mad?"
"What's she gonna do? Vivisect me? Imprison me? We've got a pact to fulfill,remember?"
To Dorada, she cried, "Seriously, sweetheart, shake that mummified ass over here."
Regin kicked the glass. "Lemme the fuck out—"
La Dorada swung her head around,peering at Regin with her one eye.
"Okay. That's freaky. Lookit, Gollum, if you spring me, I'll help you find your Precious."
— 179 likes
More quotes…