Goodreads helps you keep track of books you want to read.
Start by marking "Wake Me Up Inside (Mates, #1)" as Want to Read:
Wake Me Up Inside
A Mates Series Story

A powerful Alpha wolf shifter and a strong-willed human overcome traditions ingrained over generations and uncover long-buried secrets to fulfill their destiny as true mates.

Regarded as the strongest wolf shifter in generations, Alpha Zev Hassick is surprised and confused by his attraction to his best friend. His very human, very male best friend. A mal
...more
ebook
,
2nd edition
,
326 pages
Published July 31st 2015 by The Romance Authors (first published August 14th 2012)
Cardeno C. - CC to friends - is a hopeless romantic who wants to add a lot of happiness and a few "awwws" into a reader's day. Writing is a nice break from real life as a corporate type and volunteer work with gay rights organizations. Cardeno's stories range from sweet to intense, contemporary to paranormal, long to short, but they always include strong relationships and walks into the happily-ev
...more
Other books in the series
News & Interviews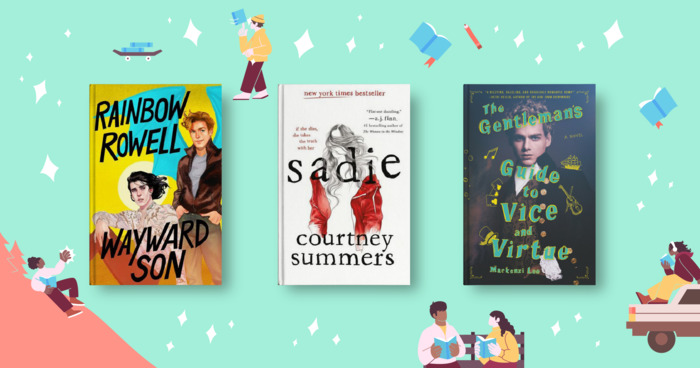 The young adult genre continues to lead literature in embracing new voices, championing all types of diversity, and, well, just really app...
"Just my fingers, Blondie. I gotta get in here. Figure if it's just my

fingers, it'll be okay. I think I can get in deeper than with my tongue this way."

"Love your tongue."

Zev chuckled. "Yeah, I know. I think the people in the rooms next to ours know too."

Jonah laughed, enjoying the fact that they could talk and tease while they loved on each other."
— 1 likes
"Jonah lowered himself onto his backside and scooted against the wall. He kept his hand on the thick fur and petted the wolf that he'd seen on an almost daily basis for as long as he could remember. For the first time since that afternoon's debacle with Zev, Jonah felt calm. He'd had trouble falling asleep, still anxious about Zev's reaction to their encounter and Jonah's assertion that Zev was attracted to him. Even when he'd finally drifted into slumber, Jonah had tossed around restlessly, terrified that he'd driven away his best friend for good. But in that moment, sitting on the floor with his arms around the brown wolf, he felt better. There was something about the animal that tempered Jonah's worry and relaxed him from the inside out.
Jonah sighed. His eyelids felt heavy and his body was worn out from the stressful day. So much so, that with the wolf's warm body pressed against his, Jonah succumbed to sleep without giving any thought as to why his cock had lengthened and hardened as soon as he'd embraced the creature. HE'D never rested so soundly, felt so complete and at peace. Jonah snuggled up against the soft, warm pillow and sighed happily. An answering rumble caused him to reassess the pillow theory. As sleep started clearing from his mind, Jonah became aware of the strong heartbeat close to his ear and the sound of someone else breathing.
Zev. He sensed Zev.
But the last time he'd seen his best friend they'd fought, so that didn't make sense. Jonah opened one eye and was greeted with an amber gaze. Except these amber eyes weren't attached to the body of the young man who'd played front and center in Jonah's every fantasy. They were attached to the brown wolf Jonah had known even longer. His arm was already wrapped around the large canine, so Jonah just moved his hand back and forth over the soft coat, petting his animal friend.
"Morning, Pup. Anyone ever tell you that you make a great teddy bear?"
Jonah laughed when the wolf growled. He actually looked affronted. Who knew that expression was possible for a dog?
"Oh, Pup, did I offend you? Sorry, boy." Jonah squeezed the large animal into a tight hug. It felt so comforting, he didn't want to let go."
— 0 likes
More quotes…