Goodreads helps you keep track of books you want to read.
Start by marking "Tone Deaf" as Want to Read:
Tone Deaf
His world is music. Her world is silent.

Ali Collins was a child prodigy destined to become one of the greatest musicians of the twenty-first century—until she was diagnosed with a life-changing brain tumor. Now, at seventeen, Ali lives in a soundless world where she gets by with American Sign Language and lip-reading. She's a constant disappointment to her father, a retire
...more
Published May 3rd 2016 by Sky Pony
Olivia Rivers is an award-winning author of Young Adult fiction. Her works include Tone Deaf, which was awarded a place on the American Library Association's "Quick Picks" list, and In the Hope of Memories, which has been optioned for film. Olivia enjoys experimenting with new publishing technologies, and her online serials have received over 1,000,000 hits on Wattpad.com. She is represented by La
...more
News & Interviews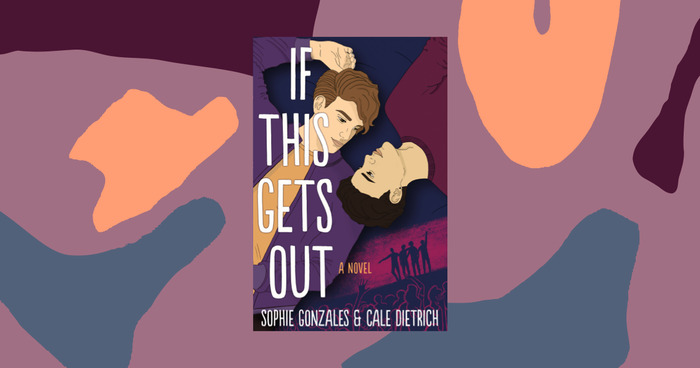 Sophie Gonzales, author of Perfect on Paper, and Cale Dietrich, author of The Friend Scheme, team up for a queer boy-band romance full of...
"Am I better off living through death,
Or dying an invisible ghost?
Am I better off speaking in silence,
Or screaming so loud no one will hear?
I fake a smile,
But it's killed by you,
I fake a soul,
But that dies, too.
So I fake my life,
What else can I do?
Take me in, spit me out,
And I scream and scream and shout,
But you can't hear my pain,
My blood's nothing but a worthless stain.
I fake a smile,
But it's killed by you.
I fake a soul,
But that dies, too.
So I fake my life,
What else can I do?
And if one day I wake up gone,
Maybe people will see through,
But until then the lies will rule.
And sometimes I think
I'm better off dead,
But then I realize
I already am."
— 4 likes
"Close your eyes
When clarity's gone and logic is done and love flees out the doorway,
When kisses hurt and your heart is cursed and so carelessly cast away,
When life's tumbling down, down, down,
And nothing's there when you look up,
Except the innocence you let life corrupt.
Just close your eyes,
Feel my hand in yours and know you're alive,
Just close your eyes,
Feel my lips on yours and know you'll survive,
Oh, close your eyes,
And in the darkness of the hour,
Know that I'll be here forever,
Forever yours,
I'll never go."
— 4 likes
More quotes…