Goodreads helps you keep track of books you want to read.
Start by marking "Parineeta" as Want to Read:
Parineeta
A timeless love story from the master storyteller of Bengal

Set in early twentieth century Kolkata, Parineeta (Espoused) is the unforgettable story of a child-woman's intense and bittersweet romance. Lalita, an orphaned girl who lives with her uncle, considers herself betrothed to Shekhar, her benefactor and guardian. After several failed attempts, Lalita finally gets the e
...more
Published June 25th 2005 by Penguin Books India (first published 1914)
Complete works of Sarat Chandra (শরৎ রচনাবলী) is now available in this third party website:
http://sarat-rachanabali.becs.ac.in/i...

Sarat Chandra Chattopadhyay (also spelt Saratchandra) (Bengali: শরৎচন্দ্র চট্টোপাধ্যায়) was a legendary Bengali novelist from India. He was one of the most popular Bengali novelists of the early 20th century.

His childhood and youth were spent in dire poverty as his fa
...more
Related Articles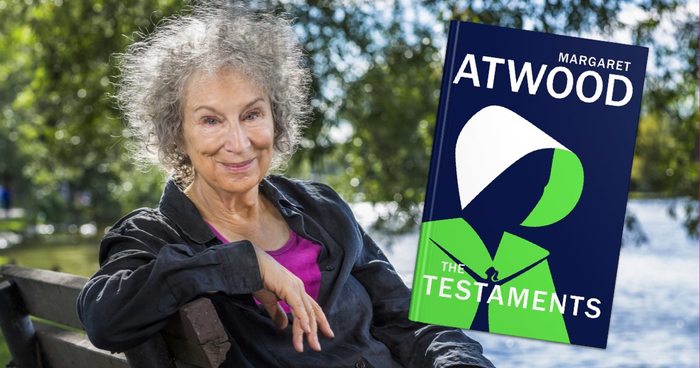 Thirty-four years after the publication of her dystopian classic, The Handmaid's Tale, Atwood returns to continue the story of Offred. We talked wi...
"गिरींद्र बाबू की भाँति सत्य पुरुष होना कठिन है। जब मैंने उनसे अपनी बातें बताईं तो उन्होंने मेरे कहने पर विश्वास कर लिया। उन्होंने समझ लिया कि मैं 'परिणीता' हूँ। मेरे पतिदेव इस संसार में मौजूद अवश्य हैं, पर मुझे अपनाएँ या न अपनाएँ, यह उनकी अपनी इच्छा है।"
— 0 likes
"ललिता ज्योंही पास आकर बैठी त्योंही गुरुचरण उसके सिर पर हाथ रखकर कह उठे-अपने गरीब दुखिया मामा के घर आकर तुझे दिन-रात मेहनत करनी पड़ती है, क्यों न वेटी? ललिता ने सिर हिलाकर कहा- दिन-रात मेहनत क्यों करनी पडती है मामा? सभी काम करते हैं, मैं भी करती हूँ।- अबकी गुरुचरण हँसे। उन्होंने चाय पीते-पीते कहा-हां ललिता, तो फिर आज रसोई वगैरह का क्या इंतजाम होगा? ललिता ने मामा की ओर देखकर कहा- क्यों मामा, मैं रसोई बनाऊँगी। गुरुचरण ने विस्मय प्रकट करते हुए कहा- तू क्या करेगी बेटी, तू क्या रसोई बनाना जानती है?"
— 0 likes
More quotes…