Goodreads helps you keep track of books you want to read.
Start by marking "Romancing the Nerd (Nerd, #2)" as Want to Read:
Romancing the Nerd
Cool guy. Geeky girl. Let the games begin.

Dan Garrett has become exactly what he hates—popular. Until recently, he was just another live-action role-playing nerd on the lowest rung of the social ladder. Cue a massive growth spurt and an uncanny skill at taking three-point shots in basketball and voila…Mr. Popular. It's definitely weird.

And the biggest drawback? Going from
...more
Published April 5th 2016 by Entangled: Teen
Mother, wife, and YA author living on a windy hill in Natchitoches, Louisiana. I love fuzzy socks, comic books, cherry coke, and brand new office supplies. THE SUMMER I BECAME A NERD coming Summer 2013 from Entangled Teen. Stay cool! Contact me at leahraewrites(at)gmail(dot)com

For questions about ARCs, blog tours, interviews, etc. please contact my publicist, Heather Riccio heatherriccio (at) ent
...more
Other books in the series
Related Articles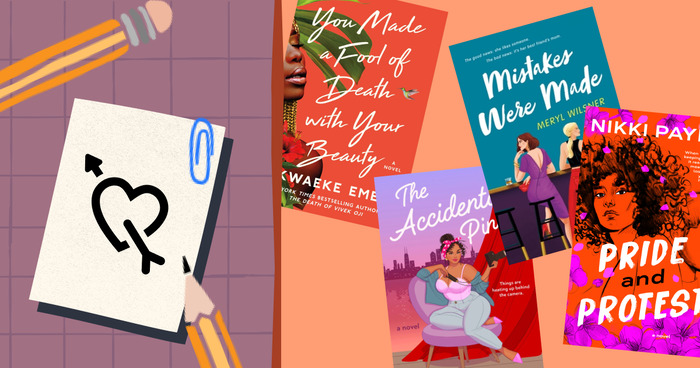 Adriana Herrera was born and raised in the Caribbean and now lives in New York City. When not at work as a trauma therapist, she writes...
"Dan has what amounts to my entire life in the palm of his hand. He'll see our chats. He'll see the texts I sent to Beth about him and my plan. And what did I think was going to happen? Did I really think I could pull off some only-works-in-movies shit?

"Do you think it could be possible that Dan didn't mean to hit me with that basketball?" The question flies out of my mouth, and I don't remember thinking about asking it.

She scowls, looking me up and down. "Are you okay? I mean, I can tell you're not. Was he that big of a jerk last night?"

I shake my head and pick at my nail polish. It's not chipping yet, but it's inevitable, so why not just go ahead and get it over with? "No, I'm fine. He was fine. I just… I don't know."

She puts a worried hand on my shoulder. "What happened, Z? Tell me."

I let my forehead hit the surface of my desk. It hurts. "He has my phone."

A bit of time passes where she doesn't say anything. I just wait for the moment of realization to explode from her.

"Holy shit! Don't tell me your chat is on there!"

There it is.

I nod my head, which probably just looks like I'm rubbing it up and down on my desk.

"Please tell me it's password protected or something."

I shake my head, again seemingly nuzzling my desk.

"Zelda, do you have your homework?" Mr. Drew asks from above me.

I pull out my five hundred words on the importance of James Dean in cinema from my backpack without even looking and hand it to him. Mr. Drew has a big thing for James Dean.

"Are you…okay, Zelda?" he asks a bit uncomfortably.

Good old Mr. Drew. Concerned about his students but very much not well versed in actually dealing with them.

I raise a hand and wave him off. "I'm good. As you were, Drew."

"Right. Okay then." He moves on.

Beth rubs my back. "It's going to be all good in the hood, babe. Don't worry. Dan won't be interested in your phone. How did he get it, by the way?"

I turn my head just enough to let her see my face fully. I'm not sure if she sees a woman at the end of her rope or a girl who has no idea what to do next, but she pulls her hand back like she just touched a disguised snake. I'm so not in the mood to describe the sequence of events that led up to the worst moment of my life, and she knows it."
— 0 likes
"She rolls her eyes and stomps her foot. I'd call the action cute if I didn't know this girl wouldn't hesitate to take out her frustration on a part of my body that is very near and dear to me. A part of my body that holds the future of the Garrett line. The part that could potentially, wait, who am I kidding, that will probablyproduce the first All Powerful, All Knowing Ambassador of the Earth…That would be my genitals, to be clear."
— 0 likes
More quotes…