Goodreads helps you keep track of books you want to read.
Start by marking "Furiously Happy: A Funny Book About Horrible Things" as Want to Read:
Furiously Happy: A Funny Book About Horrible Things
In Furiously Happy, #1 New York Times bestselling author Jenny Lawson explores her lifelong battle with mental illness. A hysterical, ridiculous book about crippling depression and anxiety? That sounds like a terrible idea.

But terrible ideas are what Jenny does best.

As Jenny says:

"Some people might think that being 'furiously happy' is just an excuse to be stupid and
...more
Published September 22nd 2015 by Flatiron Books
Known for her sardonic wit and her hysterically skewed outlook on life, Jenny Lawson has made millions of people question their own sanity, as they found themselves admitting that they, too, often wondered why Jesus wasn't classified as a zombie, or laughed to the point of bladder failure when she accidentally forgot that she mailed herself a cobra. Her blog (www.thebloggess.com) is award-winning
...more
Articles featuring this book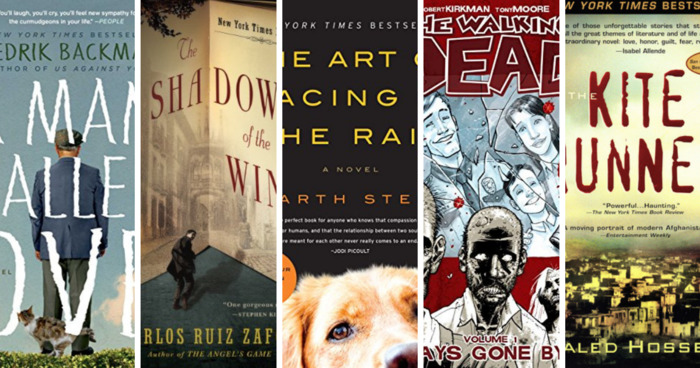 A book is a gift that keeps on giving, especially when it inspires a non-bookworm to read more. To help spread more liter...
"When you come out of the grips of a depression there is an incredible relief, but not one you feel allowed to celebrate. Instead, the feeling of victory is replaced with anxiety that it will happen again, and with shame and vulnerability when you see how your illness affected your family, your work, everything left untouched while you struggled to survive. We come back to life thinner, paler, weaker … but as survivors. Survivors who don't get pats on the back from coworkers who congratulate them on making it. Survivors who wake to more work than before because their friends and family are exhausted from helping them fight a battle they may not even understand. I hope to one day see a sea of people all wearing silver ribbons as a sign that they understand the secret battle, and as a celebration of the victories made each day as we individually pull ourselves up out of our foxholes to see our scars heal, and to remember what the sun looks like."
— 413 likes
"Like my grandmother always said, "Your opinions are valid and important. Unless it's some stupid bullshit you're being shitty about, in which case you can just go fuck yourself."
— 297 likes
More quotes…