Goodreads helps you keep track of books you want to read.
Start by marking "The Night Ferry" as Want to Read:
The Night Ferry
Struggling detective Alisha Barba is trying to get her life back on track after almost being crippled by a murder suspect. Now on her feet again she receives a desperate plea from an old school friend, who is eight months pregnant and in trouble. On the night they arrange to meet, her friend is run down and killed by a car and Alisha discovers the first in a series of haun
...more
Published July 14th 2015 by Mulholland Books (first published January 1st 2007)
Edgar finalist and Gold Dagger winning author, Michael Robotham was born in Australia in November 1960 and grew up in small country towns that had more dogs than people and more flies than dogs. He escaped in 1979 and became a cadet journalist on an afternoon newspaper in Sydney.

For the next fourteen years he worked for newspapers in Australia, Europe, Africa and America. As a senior feature write
...more
News & Interviews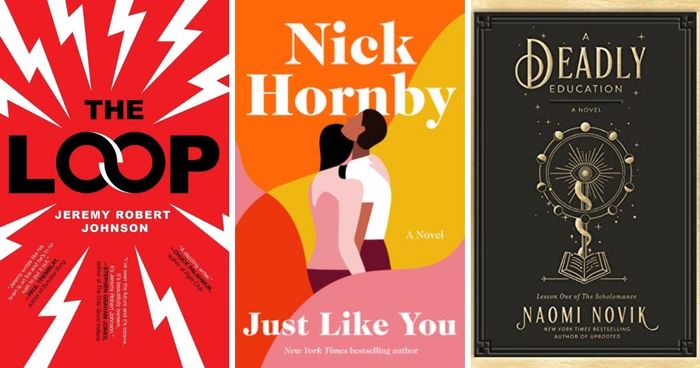 Need another excuse to treat yourself to a new book this week? We've got you covered with the buzziest new releases of the day. To create our...
"Friendship is a difficult thing to define. Oscar here is my oldest friend. How would you define friendship, Oscar?"
Oscar grunts slightly, as though the answer is obvious.
"Friendship is about choice and chemistry. It cannot be defined."
"But surely there's something more to it than that."
"It is a willingness to overlook faults and to accept them. I would let a friend hurt me without striking back," he says, smiling. "But only once."
De Souza laughs. "Bravo, Oscar, I can always rely on you to distill an argument down to its purest form. What do you think, Dayel?"
The Indian rocks his head from side to side, proud that he has been asked to speak next.
"Friendship is different for each person and it changes throughout our lives. At age six it is about holding hands with your best friend. At sixteen it is about the adventure ahead. At sixty it is about reminiscing." He holds up a finger. "You cannot define it with any one word, although honesty is perhaps the closest word-"
"No, not honesty," Farhad interrupts. "On the contrary, we often have to protect our friends from what we truly think. It is like an unspoken agreement. We ignore each other's faults and keep our confidences. Friendship isn't about being honest. The truth is too sharp a weapon to wield around someone we trust and respect. Friendship is about self-awareness. We see ourselves through the eyes of our friends. They are like a mirror that allows us to judge how we are traveling."
De Souza clears his throat now. I wonder if he is aware of the awe that he inspires in others. I suspect he is too intelligent and too human to do otherwise.
"Friendship cannot be defined," he says sternly. "The moment we begin to give reasons for being friends with someone we begin to undermine the magic of the relationship. Nobody wants to know that they are loved for their money or their generosity or their beauty or their wit. Choose one motive and it allows a person to say, 'is that the only reason?'"
The others laugh. De Souza joins in with them. This is a performance.
He continues: "Trying to explain why we form particular friendships is like trying to tell someone why we like a certain kind of music or a particular food. We just do."
— 24 likes
"One of the strange things about friendship is that time together isn't cancelled out by time apart. One doesn't erase the other or balance it on some invisible scale. You can spend a few hours with someone and they will change your life, or you can spend a lifetime with a person and remain unchanged."
— 19 likes
More quotes…