Goodreads helps you keep track of books you want to read.
Start by marking "The Bear and the Nightingale (Winternight Trilogy, #1)" as Want to Read:
The Bear and the Nightingale
At the edge of the Russian wilderness, winter lasts most of the year and the snowdrifts grow taller than houses. But Vasilisa doesn't mind—she spends the winter nights huddled around the embers of a fire with her beloved siblings, listening to her nurse's fairy tales. Above all, she loves the chilling story of Frost, the blue-eyed winter demon, who appears in the frigid ni
...more
Published January 10th 2017 by Del Rey Books
A note to everyone who trips and falls upon my Goodreads page. First, welcome. Let us read and discuss all the books together. Second, Goodreads is wondrous, but contacting me through my Goodreads DMs is a good way to ensure a long wait for a reply. Your best bet is Twitter or Instagram (arden_katherine) on both.

Happy reading.

Born in Texas, Katherine studied French and Russian at Middlebury Coll
...more
Other books in the series
Articles featuring this book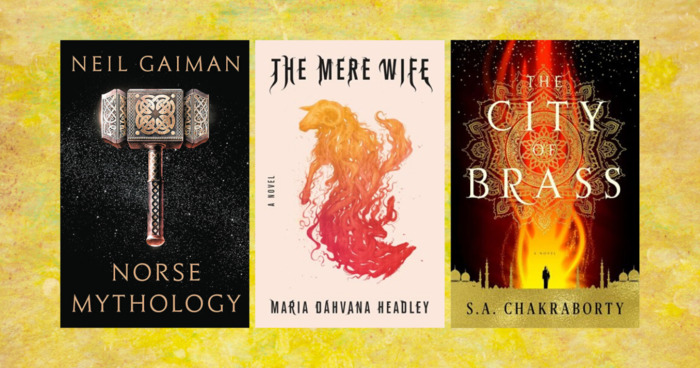 While some tales are old as time, every so often a writer comes along with a fresh take that can make us see a familiar story in a completely diff...
"All my life," she said, "I have been told 'go' and 'come.' I am told how I will live, and I am told how I must die. I must be a man's servant and a mare for his pleasure, or I must hide myself behind walls and surrender my flesh to a cold, silent god. I would walk into the jaws of hell itself, if it were a path of my own choosing. I would rather die tomorrow in the forest than live a hundred years of the life appointed me. Please. Please let me help you."
— 296 likes
"Nothing changes, Vasya. Things are, or they are not. Magic is forgetting that something ever was other than as you willed it."
— 146 likes
More quotes…