Goodreads helps you keep track of books you want to read.
Start by marking "The Myth of Meaning in the Work of C.G. Jung" as Want to Read: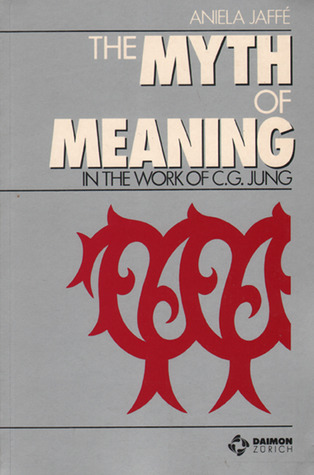 The Myth of Meaning in the Work of C.G. Jung
Aniela Jeffé explores the subjective world of inner experience. In so doing, she follows the path of the pioneering Swiss psychologist C.G. Jung, whose collaborator and friend she was through the final decades of his life. Frau Jaffé shows that any search of meaning ultimately leads to the inner "mythical" realm and must be understood as a limited subjective attempt to ans
...more
Published January 1st 1984 by Daimon (first published August 24th 1970)
One of the most distinguished interpreters of the Jung's ideas. She was born in Berlin and studied psychology at the University of Hamburg. At the break of World War II she emigrated to Zurich where she began to work with Jung. They worked together on the book Memories, Dreams, Thoughts.In addition to her various important papers on psychology, she wrote widely on parapsychology, particularly on c
...more
More about Aniela Jaffé...
"mathematician Andreas Speiser therefore calls "fratres in Platone" all those who in religious questions follow not faith alone, but the scientific conscience, the "best legacy of the Hellenes", and who limit their statements accordingly. There aren't many of them, but they wander through the ages, "a small band of honest folk, the salt of the earth, occasionally protesting, often paying for their courage with their life"."
— 0 likes
"equivalent to nonsuffering; yet the resilience of the self-aware and self-transforming consciousness can fortify us against the perils of the irrational and the rational, against the world within and the world without."
— 0 likes
More quotes…