Goodreads helps you keep track of books you want to read.
Start by marking "Trollhunters" as Want to Read:
Trollhunters
In San Bernardino, California, children are going missing.

The townspeople don't believe the rumours of trolls, but fifteen-year-old Jim Jr knows that they're a very real threat. At night, is anyone safe?

TROLLHUNTERS is a funny, gruesome and undeniably del Toro-esque adventure perfect for teen readers and fans of Pan's Labyrinth.
...more
Published June 30th 2015 by Hot Key Books
Guillermo del Toro is a Mexican director mostly known for his acclaimed films Pan's Labyrinth, The Devils Backbone, Crimson Peak and the Hellboy film franchise. His films draw heavily on sources as diverse as weird fiction, fantasy, horror, and war. In 2009, Del Toro released his debut novel, The Strain, co-authored with Chuck Hogan, as the first part of The Strain Trilogy, an apocalyptic horror s
...more
Related Articles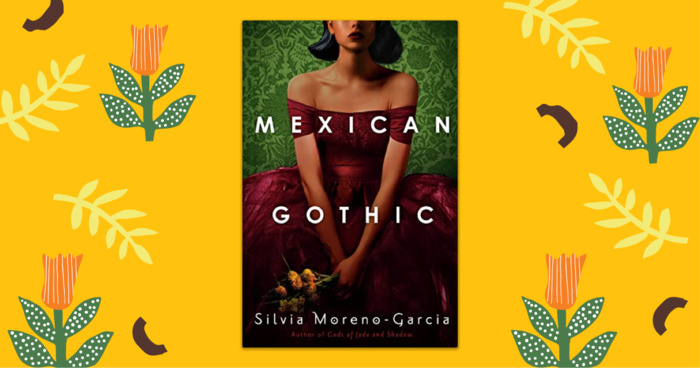 Mexican Gothic begins when happily ever after turns into a nightmare. The story unfolds with the Taboada family receiving a mysterious letter from...
"Is it...can we...is it safe?"
Tub checked the lot but he seemed unconcerned.
"Coach Lawrence nabbed him for practice. We live to fight another day, soldier."
"No...I mean, the thing...is it...?"
Tub frowned.
"The thing. Hmmm. Can you be more specific?
I clutched at the bumper and raised myself to unsteady feet. I patted the truck bed, taking solace in the cake of dust. It was real; I was not caught in a nightmare. I smeared the dust with my fingers and smelled it.
"If you lick that, we're no longer friends," Tub said."
— 3 likes
"Trolls have existed on this planet for as long as humans. This is what I was told and what I translated to Tub. The first mention of them in recorded history is from ninth-century Norway, when the nefarious creatures began showing up in song, verse, and bedtime stories to keep misbehaving children in line. According to Norse folklore, trolls are one of the Dark Beings, the purest embodiments of evil, and they scurried from between the toes of Ymir, the mythic six-headed Frost Giant whose murdered body became the universe in which we live; his bones became the mountains, his teeth boulders, and so forth."
— 3 likes
More quotes…