Goodreads helps you keep track of books you want to read.
Start by marking "Path of the Horseman" as Want to Read: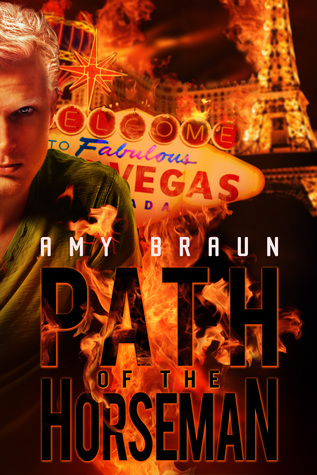 Read Book
Path of the Horseman
The Four Horseman are trapped in the world they desolated. Their only purpose now is to exist amongst the ruins. All of that changes with a small group of survivors...


The seal was broken, and Hell was unleashed. Pestilence, Famine, War, and Death rode over the earth, creating a super-virus that turned humans into bloodthirsty monsters, opening a path for demons, decimating
...more
Published October 31st 2015 by Amy Braun (first published March 25th 2015)
Amy is a Canadian urban fantasy and horror author. Her work revolves around monsters, magic, mythology, and mayhem. She started writing in her early teens, and never stopped. She loves building unique worlds filled with fun characters and intense action. When she isn't writing, she's reading, watching movies, taking photos, gaming, and struggling with chocoholism and ice cream addiction.