Goodreads helps you keep track of books you want to read.
Start by marking "Esto es agua" as Want to Read:
Esto es agua
«Había una vez dos peces jóvenes que iban nadando y se encontraron por casualidad con un pez mayor que nadaba en dirección contraria; el pez mayor les saludó con la cabeza y les dijo: "Buenos días, chicos. ¿Cómo está el agua?"».

A los seis años de la muerte de David Foster Wallace se publica Esto es agua, la legendaria conferencia que impartió en la ceremonia de graduación
...more
Published November 6th 2014 by Random House Mondadori (first published 2009)
David Foster Wallace worked surprising turns on nearly everything: novels, journalism, vacation. His life was an information hunt, collecting hows and whys. "I received 500,000 discrete bits of information today," he once said, "of which maybe 25 are important. My job is to make some sense of it." He wanted to write "stuff about what it feels like to live. Instead of being a relief from what it fe
...more
Related Articles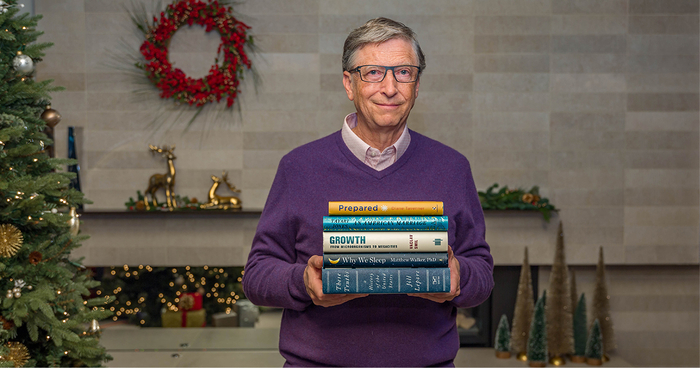 Tech pioneer, cofounder of Microsoft, cochair of the Bill & Melinda Gates Foundation, and author Bill Gates is an avid reader who has...
"The really important kind of freedom involves attention, and awareness, and discipline, and effort, and being able truly to care about other people and to sacrifice for them, over and over, in myriad petty little unsexy ways, every day."
— 1937 likes
"Because here's something else that's weird but true: in the day-to day trenches of adult life, there is actually no such thing as atheism. There is no such thing as not worshipping. Everybody worships. The only choice we get is what to worship. And the compelling reason for maybe choosing some sort of god or spiritual-type thing to worship—be it JC or Allah, be it YHWH or the Wiccan Mother Goddess, or the Four Noble Truths, or some inviolable set of ethical principles—is that pretty much anything else you worship will eat you alive. If you worship money and things, if they are where you tap real meaning in life, then you will never have enough, never feel you have enough. It's the truth. Worship your body and beauty and sexual allure and you will always feel ugly. And when time and age start showing, you will die a million deaths before they finally grieve you. On one level, we all know this stuff already. It's been codified as myths, proverbs, clichés, epigrams, parables; the skeleton of every great story. The whole trick is keeping the truth up front in daily consciousness."
— 1088 likes
More quotes…