Goodreads helps you keep track of books you want to read.
Start by marking "Cries for Help, Various" as Want to Read:
Cries for Help, Various
Published September 8th 2015 by Catapult
Padgett Powell is the author of four novels, including Edisto, which was nominated for the National Book Award. His writing has appeared in the New Yorker, Harper's, The Paris Review, Esquire, and other publications, as well as in the anthologies Best American Short Stories and Best American Sports Writing. He lives in Gainesville, Florida, where he teaches writing at MFA@FLA, the writing program
...more
Related Articles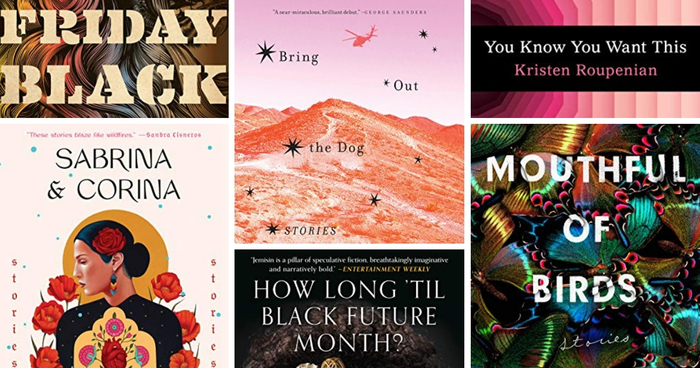 Diverse voices and sparkling debuts dominate today's contemporary short story collections. For this roundup, we took a look at the...
"Today we want to glue some wood to some wood. We will get all the surfaces clean with sanding and then by wiping the wood with our coarse brown paper toweling, which itself is limp wood. We will apply the good wood glue, which is the color of banana pudding, to both surfaces, liberally, and align the pieces and press them together. Before the final fit it is important to slide the pieces back and forth just a bit, or twist them a bit, depending on the configuration of the pieces; this lateral friction, as it were, is to displace small pockets of air that may be trapped in the glue if the pieces of wood merely come together head-on. Once we have a good airless fit with plenty of squeezeout we should wipe the excess glue with more paper and clamp the pieces firmly together or effect a clamping by means of weight upon the pieces. Clamping can also be effected by tying the pieces together, often with bungies. The pressure should be that of a very firm handshake. Wood being married to wood likes a good handshake. If there is more squeezeout it may be addressed after this clamping or the dried excess glue may be sanded off later. You can use your anytime minutes on small squeezeout. If one of you would go get me a Musketeers the morning would be better. Some of you know how I put a Musketeers in a Dr. Pepper and how the acid in the Dr. Pepper will make the Musketeers into something like a very tasty sea slug. Which if it goes too long though it can be difficult to lift it out in one piece. I call that the Drooping Musketeer and I don't really like it, I don't. At a certain point you have to just stir the Musketeer into the Dr. Pepper. A Baby Ruth looks like a turd. A Butterfinger is wont to explode. Never recap your Dr. Pepper if you are using Butterfinger. I must tell you that because the Surgeon General won't. The cleaning industry tells you not to combine its stuff but the candy industry does not. If there is no caution statement on a candy bar telling you that it is bad for your health in several ways, chief among them obesity and type II diabetes, it is not finally surprising that they not tell you that under certain conditions the candy unit will explode and perhaps blow your pop bottle apart and blind you, or worse. The good wood glue we use here is pretty set up in an hour. Tomorrow we will start in on the router. The router is essential but many a one thinks it is just some kind of dangerous cosmetic tool. It is not. Get your wood and get to gluing and stop wasting time."
— 0 likes
More quotes…