Goodreads helps you keep track of books you want to read.
Start by marking "The Sparrow Sisters" as Want to Read:
The Sparrow Sisters
With echoes of the alchemy of Practical Magic, the lushness of Saving CeeCee Honeycutt, and the darkly joyful wickedness of the Witches of East End, Ellen Herrick's debut novel spins an enchanting love story about a place where magic whispers just beneath the surface and almost anything is possible, if you aren't afraid to listen

The Sparrow sisters are as tightly woven int
...more
Published September 1st 2015 by William Morrow Paperbacks
Ellen Herrick lives in Cambridge, Massachusetts and a small seaside town very much like Granite Point. She spent nearly ten years in the book publishing business as a publicist before moving to to England where she raised three children and traveled like crazy. After sixteen years in London, it was the ocean that called her home.

Other books in the series
Related Articles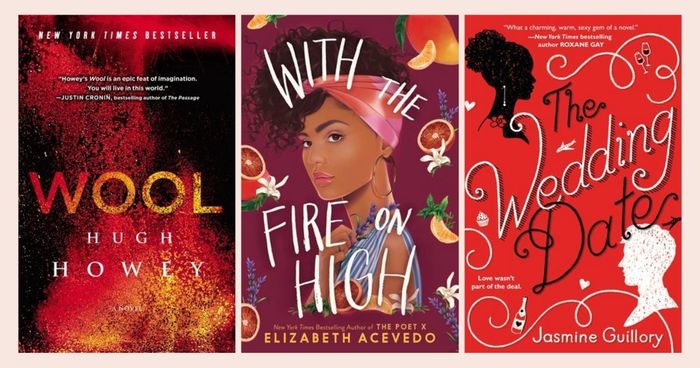 November is the time for aspiring writers to get serious about writing that book! It's National Novel Writing Month, the annual event designed to...
"Roses climbed the shed, entwined with dark purple clematis, leaves as glossy as satin. There were no thorns. Patience's cupboard was overflowing with remedies, and the little barn was often crowded with seekers. The half acre of meadow was wild with cosmos and lupine, coreopsis, and sweet William. Basil, thyme, coriander, and broad leaf parsley grew in billowing clouds of green; the smell so fresh your mouth watered and you began to plan the next meal. Cucumbers spilled out of the raised beds, fighting for space with the peas and beans, lettuce, tomatoes, and bright yellow peppers.
The cart was righted out by the road and was soon bowed under glass jars and tin pails of sunflowers, zinnias, dahlias, and salvia. Pears, apples, and out-of-season apricots sat in balsa wood baskets in the shade, and watermelons, some with pink flesh, some with yellow, all sweet and seedless, lined the willow fence."
— 2 likes
"The Sparrow Sisters' roses still bloomed on New Year's Day, their scent rich and warm even when snow weighted their petals closed. When customers came down the rutted road to the small eighteenth-century barn where the sisters worked, they marveled at the jasmine that twined through the split-rail fence, the perfume so intense they could feel it in their mouths. As they paid for their purchases, they wondered (vaguely, it must be said, for the people of Granite Point knew not to think too hard about the Sisters) how it was that clematis and honeysuckle climbed the barn in November and the morning glories bloomed all day. The fruit trees were so fecund that the peaches hung on the low branches, surrounded by more blossoms, apples and pears ripened in June and stayed sweet and fresh into December. Their Italian fig trees were heavy with purple teardrop fruit only weeks after they were planted. If you wanted a tomato so ripe the juice seemed to move beneath the skin, you needed only to pick up a punnet at the Nursery."
— 2 likes
More quotes…