Goodreads helps you keep track of books you want to read.
Start by marking "The Tournament at Gorlan (Ranger's Apprentice: The Early Years, #1)" as Want to Read:
The Tournament at Gorlan
When Halt and Crowley discover that the ambitious Morgarath has been infiltrating the Rangers in order to corrupt the Corps, the young Rangers travel north to find Prince Duncan, seeking a royal warrant to stop Morgarath before it is too late. By weakening the Rangers, the most powerful force in support of the King, Morgarath plans to steal the throne.

Yet when Halt and Cr
...more
Published October 6th 2015 by Philomel Books (first published September 1st 2015)
Librarian Note: There is more than one author in the GoodReads database with this name. See this thread for more information.

For mysteries by this same author, see John A. Flanagan.

John Flanagan grew up in Sydney, Australia, hoping to be a writer. It wasn't until he wrote a highly uncomplimentary poem about a senior executive at the agency where he worked, however, that his talent was revealed. It
...more
Other books in the series
News & Interviews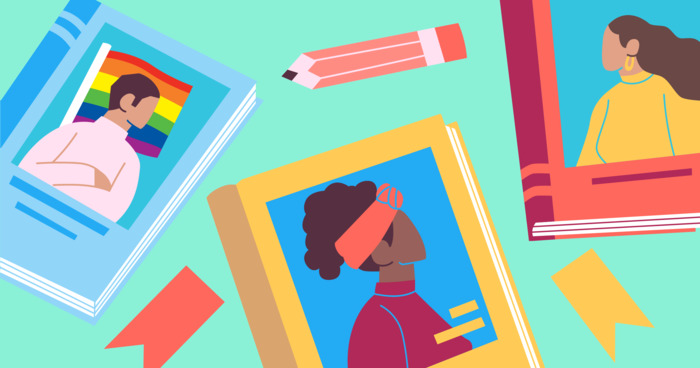 Contemporary young adult literature has often led the way in depicting the real-life issues facing teens from all backgrounds. To delve into ho...
"Halt glared at his friend as the whistling continued.
'I had hoped that your new sense of responsibly would put an end to that painful shrieking noise you make between your lips' he said.
Crowley smiled. It was a beautiful day and he was feeling at peace with the world. And that meant he was more than ready to tease Halt 'It's a jaunty song'
'What's jaunty about it?' Halt asked, grim faced. Crowley made an uncertain gesture as he sought for an answer to that question.
'I suppose it's the subject matter' he said eventually. 'It's a very cheerful song. Would you like me to sing it for you?'
'N-' Halt began but he was too late, as Crowley began to sing. He had a pleasant tenor voice, in fact, and his rendering of the song was quite good. But to Halt it was as attractive as a rusty barn door squeaking.
'A blacksmith from Palladio, he met a lovely lady-o'
'Whoa! Whoa!' Halt said 'He met a lovely lady-o?' Halt repeated sarcastically 'What in the name of all that's holy is a lady-o?'
'It's a lady' Crowley told him patiently.
'Then why not sing 'he met a lovely lady'?' Halt wanted to know.
Crowley frowned as if the answer was blatantly obvious.
"Because he's from Palladio, as the song says. It's a city on the continent, in the southern part of Toscana.'
'And people there have lady-o's, instead of ladies?' Asked Halt
'No. They have ladies, like everyone else. But 'lady' doesn't rhyme with Palladio, does it? I could hardly sing, 'A blacksmith from Palladio, he met his lovely lady', could I?'
'It would make more sense if you did' Halt insisted
'But it wouldn't rhyme' Crowley told him.
'Would that be so bad?'
'Yes! A song has to rhyme or it isn't a proper song. It has to be lady-o. It's called poetic license.'
'It's poetic license to make up a word that doesn't exist and which, by the way, sound extremely silly?' Halt asked.
Crowley shook his head 'No. It's poetic license to make sure that the two lines rhyme with each other'
Halt thought for a few seconds, his eyes knitted close together. Then inspiration struck him.
'Well then couldn't you sing 'A blacksmith from Palladio, he met a lovely lady, so...'?'
'So what?' Crowley challenged
Halt made and uncertain gesture with his hands as he sought more inspiration. Then he replied. 'He met a lovely lady, so...he asked her for her hand and gave her a leg of lamb.'
'A leg of lamb? Why would she want a leg of lamb?' Crowley demanded
Halt shrugged 'Maybe she was hungry"
— 14 likes
"A wise man once told me, don't believe anything you hear until you've seen it with your own eyes," Halt said. Crowley looked up at him. "Who said that? Pritchard?" It sounded like the sort of thing their old mentor might say. Halt affected to think for a few seconds, then gave a slight smile. "No. I think it was me, actually. I can be very wise at times."
— 10 likes
More quotes…