Goodreads helps you keep track of books you want to read.
Start by marking "A Court of Wings and Ruin (A Court of Thorns and Roses, #3)" as Want to Read:
A Court of Wings and Ruin
FEYRE WILL BRING VENGEANCE.

She has left the Night Court - and her High Lord - and is playing a deadly game of deceit. In the Spring Court, Tamlin is making deals with the invading king threatening to bring Prythian to its knees, and Feyre is determined to uncover his plans. But to do so she must weave a web of lies, and one slip may spell doom not only for Feyre, but for h
...more
Published May 2nd 2017 by Bloomsbury Publishing
Sarah J. Maas is the #1 New York Times and internationally bestselling author of the Crescent City, A Court of Thorns and Roses, and the Throne of Glass series. Her books have sold more than twelve million copies and are published in thirty-seven languages. A New York native, Sarah lives in Philadelphia with her husband, son, and dog. To find out more, visit sarahjmaas.com or follow @therealsjmaas
...more
Other books in the series
Articles featuring this book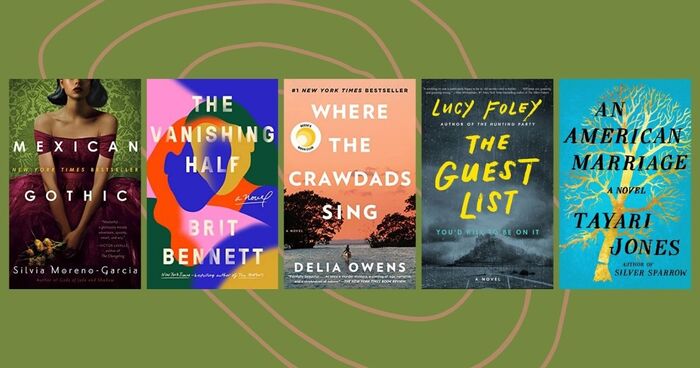 From non-fiction to fantasy, here are Goodreads members' top 12 most popular books from each of the past five years. And we're delighted to...
"Only you can decide what breaks you, Cursebreaker. Only you."
— 1546 likes
"I believe everything happens for a reason. Whether it is decided by the Mother, or the Cauldron, or some sort of tapestry of Fate, I don't know. I don't really care. But I am grateful for it, whatever it is. Grateful that it brought you all into my life. If it hadn't... I might have become as awful as that prick we're going to face today. If I had not met an Illyrian warrior-in-training," he said to Cassian, "I would not have known the true depths of strength, of resilience, of honor and loyalty." Cassian's eyes gleamed bright. Rhys said to Azriel, "If I had not met a shadowsinger, I would not have known that it is the family you make, not the one you are born into, that matters. I would not have known what it is to truly hope, even when the world tells you to despair." Azriel bowed his head in thanks.
Mor was already crying when Rhys spoke to her. "If I had not met my cousin, I would neer have learned that light can be found in even the darkest of hells. That kidness can thrive even amongst cruelty." She wiped away her teas as she nodded.
I waited for Amren to offer a retort. But she was only waiting.
Rhys bowed his head to her. "If I had not met a tiny monster who hoards jewels more fiercely than a firedrake..." A quite laugh from all of us at that. Rhys smiled softly. "My own power would have consumed me long ago."
Rhys squeezed my hand as he looked to me at last. "And if I had not met my mate..." His words failed him as silver lined his eyes.
He said down the bond, I would have waited five hundred more years for you. A thousand years. And if this was all the time we were allowed to have... The wait was worth it.
He wiped away the tears sliding down my face. "I believe that everything happened, exactly the way it had to... so I could find you." He kissed another tear away."
— 1133 likes
More quotes…