Goodreads helps you keep track of books you want to read.
Start by marking "Debt: The First 5,000 Years — Updated and Expanded" as Want to Read:
Debt: The First 5,000 Years — Updated and Expanded
Now in paperback, the updated and expanded edition : David Graeber's "fresh . . . fascinating . . . thought-provoking . . . and exceedingly timely" (Financial Times) history of debt
 
Here anthropologist David Graeber presents a stunning reversal of conventional wisdom: he shows that before there was money, there was debt. For more than 5,000 years, since the beginnings of
...more
Published December 9th 2014 by Melville House (first published July 12th 2011)
David Rolfe Graeber was an American anthropologist and anarchist.

On June 15, 2007, Graeber accepted the offer of a lectureship in the anthropology department at Goldsmiths College, University of London, where he currently holds the title of Reader in Social Anthropology.

He was an associate professor of anthropology at Yale University, although Yale controversially declined to rehire him, and his t
...more
News & Interviews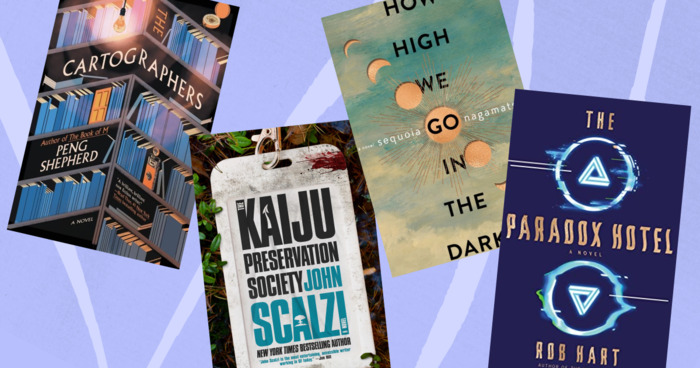 Judging by early reviews and general pop-culture impact, Emily St. John Mandel (Station Eleven) has hit a home run with her latest novel, Sea...
"Freuchen tells how one day, after coming home hungry from an unsuccessful walrus-hunting expedition, he found one of the successful hunters dropping off several hundred pounds of meat. He thanked him profusely. The man objected indignantly:

"Up in our country we are human!" said the hunter. "And since we are human we help each other. We don't like to hear anybody say thanks for that. What I get today you may get tomorrow. Up here we say that by gifts one makes slaves and by whips one makes dogs.

... The refusal to calculate credits and debits can be found throughout the anthropological literature on egalitarian hunting societies. Rather than seeing himself as human because he could make economic calculations, the hunter insisted that being truly human meant refusing to make such calculations, refusing to measure or remember who had given what to whom, for the precise reason that doing so would inevitably create a world where we began "comparing power with power, measuring, calculating" and reducing each other to slaves or dogs through debt. It's not that he, like untold millions of similar egalitarian spirits throughout history, was unaware that humans have a propensity to calculate. If he wasn't aware of it, he could not have said what he did. Of course we have a propensity to calculate. We have all sorts of propensities. In any real-life situation, we have propensities that drive us in several different contradictory directions simultaneously. No one is more real than any other. The real question is which we take as the foundation of our humanity, and therefore, make the basis of our civilization."
— 99 likes
"If history shows anything, it is that there's no better way to justify relations founded on violence, to make such relations seem moral, than by reframing them in the language of debt—above all, because it immediately makes it seem that it's the victim who's doing something wrong."
— 85 likes
More quotes…