Goodreads helps you keep track of books you want to read.
Start by marking "Poughkeepsie Begins (Poughkeepsie Brotherhood, #0)" as Want to Read:
Poughkeepsie Begins
It ends with the beginning. This legendary, indie, cult-favorite series ends its tale with the story of the Poughkeepsie brotherhood before the tattoo. Before the train station, before the church, before a criminal empire there was a foster home and three teen boys who chose each other as family, because the ones they were born into didn't exist

Still in high school, Becket
...more
Kindle Edition
,
199 pages
Published November 22nd 2015 by Omnific Publishing/ Simon & Schuster
… he walked a tightrope five stories up just to hold my hand.

Gaze: I moved into the building next to Pixie when I was eleven. She blew bubbles through my window. I shot my Nerf gun through hers. We both had secrets, but one of us was fated to get hurt. I wanted it to be me.

Pixie: When I was afraid of the dark, he would shine a light in my window. We shared our popsicles and I taught him how to get
...more
Other books in the series
News & Interviews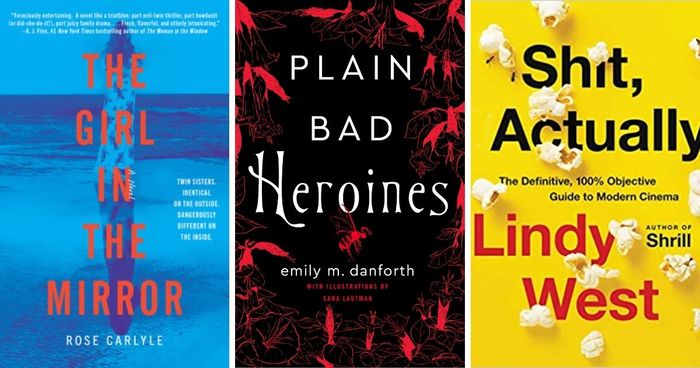 Need another excuse to treat yourself to a new book this week? We've got you covered with the buzziest new releases of the day. To create our...
"Beckett watched Cole closely. This had been some next level-bullshit. And Cole had already been through some caveman-brutal violence coming up with his horrible mother. A betrayal like that cut deep and hard. He watched as Cole's eyes filled up, and he curled his hands into fists. His breath came in gasps. His brother's reality might possibly be caving in. Who the fuck knew. Beckett put the safety on and set down his gun. He turned in his seat and leaned over, grabbing Cole's shirt and twisting it hard at his chest, pulling the sobbing man closer to him. It was one of the ways he scared the shit out of people, this look he would give, but not now. "Look at me. Fucking look at me!" Cole's hazel eyes finally locked on Beckett's. "You are never alone. You will never be alone! We're together. Do you understand? I will murder the whole world to keep you out of that shit! It will never happen to you again. Do you hear me? Do you fucking hear me?" Cole screamed back at Beckett. Not words, just a guttural noise. Pain. Pain vocalized. Blake careened the car to the side of the road and cut the lights. After it was in park, he turned and faced Cole as well. Cole screamed again. Anger. Hot tears, rage. Pain, so much pain. Beckett panicked. Was it something I said? Shit. Was I too late? Shit. Blake crawled over the seat, sat next to Cole, and he started screaming too. Jesus Christ. The two of them were fucking insane. And if they were going crazy, he would follow. Beckett crawled over too, sloppy and kicking his brothers as he planted himself in the backseat. It took a second before he could match them, before he could go to that place in his head and heart and scream. But he did. For a few heartbeats, three teenage boys raged at their childhood. They hollered at fate. They screamed out pure need. It was the sound of Peter Pan fucking dying, the ghost of dreams that would never be—until Cole started cough-sob-laughing. It was catching, the sliding from one emotion to another. Blake was next, holding his stomach and laughing. Finally Beckett held his head and did the same. They collapsed in a heap, slapping at each other in their hysteria. When they finally caught their breath, they didn't need words. They didn't need anything but each other. Cole put up his arm and Blake and Beckett grabbed on. Never alone."
— 3 likes
"Do you have a date? For this?" "No. I came with Rettie and Helena." "That explains the booze on your breath. Helena's a wild child." "She's a bad influence, but she has nothing on you." Candy wanted him to kiss her so much she dug her fingernails into her palm. "That's the truth." His eyes went from welcoming to sad as he spoke, and she wished she could take it back. "Don't ask me about dates," she said instead. "Explain why it's okay for you to show up here at my prom." He took her elbow and pulled her off the main path. She expected his wiseass mouth, but instead he looked her up and down. "You, in my jacket, is my weakness, baby. You're my girl." He touched the lapel. "I didn't think you had a weakness—especially when it came to me." She stepped backward. He seemed older to her now, more worn. It had only been months, but his eyes had lost the carefree part of their recklessness. "Actually, the fact that I've been gone for so long—away from the way you smell, the little purr you get going when I breathe in your ear…" he stepped forward, not touching her, but crowding her personal space, and spoke into her neck "…should tell you more about my weakness than my mouth ever could." Passion flared through her, flowing from her neck to all of the places she wished he would touch. She reached out and pressed her fingertips to his. "I missed you so much." Beckett pulled back to look at her face. "Kiss you, miss you."
— 0 likes
More quotes…