Goodreads helps you keep track of books you want to read.
Start by marking "Dragon King (Dark Kings #6.5; Dark World #20.5)" as Want to Read:
Read Book
Dragon King
A Woman on a Mission

Grace Clark has always done things safe. She's never colored outside of the law, but she has a book due and has found the perfect spot to break through her writer's block. Or so she thinks. Right up until Arian suddenly appears and tries to force her away from the mountain. Unaware of the war she just stumbled into, Grace doesn't just discover the perfe
...more
Kindle Edition
,
1001 Dark Nights #24
,
128 pages
Published August 25th 2015 by Evil Eye Concepts, Incorporated (first published August 20th 2015)
Donna is the New York Times and USA Today bestselling author of over a hundred novels. Her most popular series is the breathtaking Dark King (aka Dragon King) series featuring dragons, immortal Highlanders, and the Fae.

In addition to her novels, Donna has written short stories, novellas, and novelettes for digital-first and print release. She has been dubbed as giving the "paranormal genre a burst
...more
Other books in the series
News & Interviews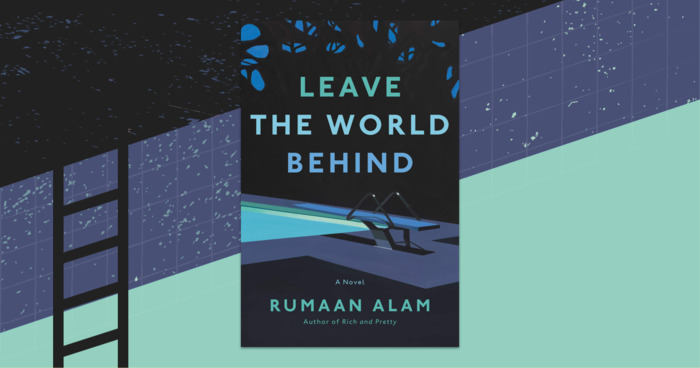 Rumaan Alam began writing Leave the World Behind with a series of tweets on a secret Twitter account he started two years ago.   The book that...
"Arian paced the cavern in his mountain in agitation and a wee bit of anxiety. He was shaking off the dragon sleep from the past six hundred years. Not only had it been six centuries since he had been in human form, but there was a war the Dragon Kings were involved in.
Con and the others were waiting for him to join in the war. Every King had been woken to take part. After all the wars they had been involved in, Arian wasn't happy to be woken to join another.
Because of Ulrik. The banished and disgraced Dragon King hadn't just made a nuisance of himself, but he somehow managed to get his magic returned.
Which meant the Kings needed to put extra magic into keeping the four silver dragons sleeping undisturbed deep within the mountain. They were Ulrik's dragons, and he would want to wake them soon.
But it wasn't just Ulrik that was causing mischief. The Dark Fae were as well. It infuriated Arian that they were once more fighting the Dark. Hadn't the Fae Wars killed enough Fae and dragons?
Then again, as a Dragon King as old as time itself, they were targets for others who wanted to defeat them.
For Ulrik, he just wanted revenge. Arian hated him for it, but he could understand. Mostly because Arian had briefly joined Ulrik in his quest to rid the realm of humans.
Thoughts of Ulrik were pushed aside as Arian found himself thinking about why he had taken to his mountain. When he came here six hundred years earlier, it was to remain there for many thousands of years.
The Dragon Kings sought their mountains for many reasons. Some were just tired of dealing with mortals, but others had something they wished to forget for a while. Arian was one of the latter.
There were many things he did in his past when the King of Kings, Constantine, asked. Not all of them Arian was proud of. The one that sent him to his mountain still preyed upon him.
He didn't remember her name, but he remembered her tears. Because of the spell to prevent any of the Dragon Kings from falling in love with mortals, Arian had easily walked away from the female.
Six centuries later, he could still hear her begging him to stay with her, still see the tears coursing down her face. Though he hadn't felt anything, it bothered him that he had so easily walked away. Because Con had demanded it.
Loyalty—above all else.
The Dragon Kings were his family, and Dreagan his home. There was never any question if he were needed that Arian would do whatever it took to help his brethren in any capacity asked of him."
— 2 likes
"Seeing that glorious body and to-die-for face only made her crave him more.
Then he had kissed her.
And what a kiss!
It was a kiss like none other. There was fire and a hunger that was both savage as well as tender.
At first.
Then the fire had come. The kiss had charred her, searing her from the inside out. Each touch of his tongue, each time those lips of his moved over here, had been the most incredible feeling in the world."
— 0 likes
More quotes…