Goodreads helps you keep track of books you want to read.
Start by marking "The Tyranny of Words" as Want to Read:
The Tyranny of Words
A popular approach to semantics in which the author discussess how to clarify the meaning of words and achieve more exact communication. Index

Published April 15th 1959 by Mariner Books (first published 1938)
Stuart Chase was an American economist and engineer trained at MIT. His writings covered topics as diverse as general semantics and physical economy. His hybrid background of engineering and economics places him in the same philosophical camp as R. Buckminster Fuller. Chase's thought was shaped by Henry George, Thorstein Veblen and Fabian socialism. Chase spent his early political career supportin
...more
Related Articles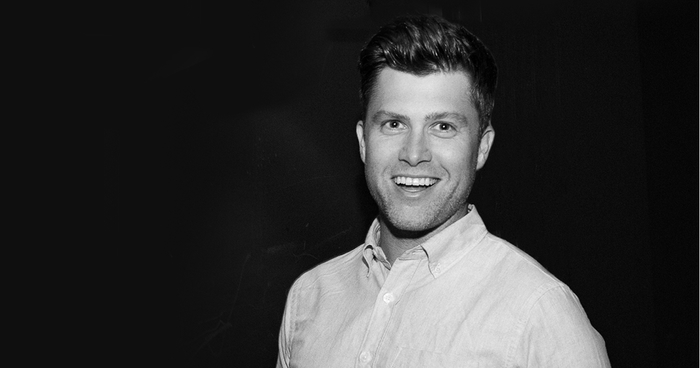 You might know comedian Colin Jost from his work as the co-anchor of Saturday Night Live's Weekend Update, or perhaps you know him as Scarlett Joha...
"Dewey mournfully remarks, "A certain tragic fate seems to attend all intellectual movements." With no standard, no proof, anywhere in the premises, a brand of philosophy can be overthrown as easily as it can rise up. Said Thomas Huxley: Generation after generation, philosophy has been doomed to roll the stone uphill; and just as all the world swore it was at the top, down ic has rolled to the bottom again . . . until now the weight and the number of those who refuse to be the prey of verbal mystifications has begun to tell in practical life. Huxley's grandson, Aldous, observes that philosophical arguments are mostly angry shoutings at one another by two people who use the same words but mean different things by them."
— 0 likes
"That words are not things. (Identification of words with things, however, is widespread, and leads to untold misunderstanding and confusion.) That words mean nothing in themselves; they are as much symbols as x or y. That meaning in words arises from context of situation. That abstract words and terms are especially liable to spurious identification. The higher the abstraction, the greater the danger. That things have meaning to us only as they have been experienced before. "Thingumbob again." That no two events are exactly similar. That finding relations and orders between things gives more dependable meanings than trying to deal in absolute substances and properties. Few absolute properties have been authenticated in the world outside. That mathematics is a useful language to improve knowledge and communication. That the human brain is a remarkable instrument and probably a satisfactory agent for clear communication. That to improve communication new words are not needed, but a better use of the words we have. (Structural improvements in ordinary language, however, should be made.) That the scientific method and especially the operational approach are applicable to the study and improvement of communication. (No other approach has presented credentials meriting consideration.) That the formulation of concepts upon which sane men can agree, on a given date, is a prime goal of communication. (This method is already widespread in the physical sciences and is badly needed in social affairs.) That academic philosophy and formal logic have hampered rather than advanced knowledge, and should be abandoned. That simile, metaphor, poetry, are legitimate and useful methods of communication, provided speaker and hearer are conscious that they are being employed. That the test of valid meaning is: first, survival of the individual and the species; second, enjoyment of living during the period of survival."
— 0 likes
More quotes…