Goodreads helps you keep track of books you want to read.
Start by marking "Unwilling (Unwilling #1)" as Want to Read:
Unwilling
Neely McIntire's dreams warn her about the future but will not protect her from the danger hiding in plain sight. On graduation night, she plans to tell her best friend, Hayden Nelson, that she's in love with him. Instead, they argue. Neely's hurt feelings leave her vulnerable, giving her secret admirer, Andrew Huckley, the opportunity to put his mother's monstrous plan in
...more
Published November 11th 2014 by Blue Tulip Publishing (first published November 10th 2014)
K.D. Wood lives in north Mississippi with her family and a very spoiled White Waug. She creates love stories and smoking southern erotica, but not your mama's happy ever after. She's a consumer of chocolate but not spiders and completely composed of liquid awesome. When not in her office pounding the keys she can be found under a snuggly blanket, cup of coffee close by, with her nose in a book.
Fo
...more
Other books in the series
News & Interviews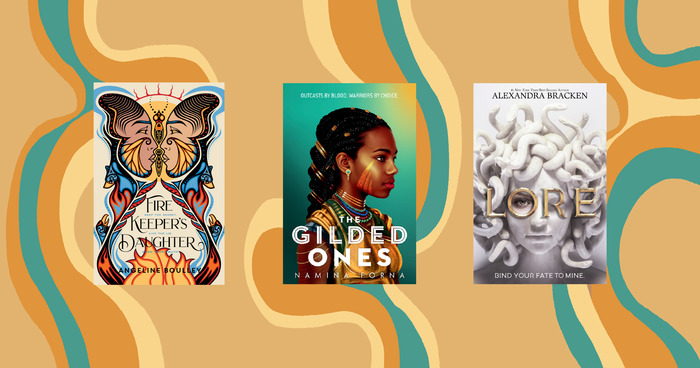 Oh hey, we're nearly halfway through 2021! We can't really believe it either... Traditionally, this is the time when the Goodreads editorial...
"Do you know why the lotus is one of my favorite flowers?" I cocked my head to one side so I could see his expression.
He shook his head.
"This beautiful flower lives in the most vile, muddy water of swamps and bogs," I said and rubbed the smooth metal of the pendant between my fingers.
He frowned.
"No, seriously... the grosser the environment, the better," I said.
"So let me get this straight. You like a flower that lives in disgusting places?" One of his eyebrows rose. "That ain't right."
"No, I love this flower," I corrected.
He glanced at me out of the corner of his eye, "Seriously?"
"What?" You don't believe me?"
"Sure, I believe you. It's just weird."
"I'll tell you why, but only if you promise not to laugh," I said.
He nodded.
Taking a cleansing breath, I rested my head against the seat, closed my eyes, and took that scary first step.
"This flower stays in the mud and muck all night long."
I peeked at him without moving my head. His face had become set in the smooth lines of one who listens intently.
"Then, at sunrise, it climbs toward the light and opens into a pristine bloom. After the sun goes down, the bloom sinks into the mire. Even though it spends the whole night underwater, the flower emerges every morning as beautiful as the day before." Smiling, I swiveled in my seat to face him. "I love this flower because it reminds me that we get second chances every day, no matter what muck life drags us through."
— 4 likes
"Neely McIntire," I said, clamping a sweaty hand behind her neck. "Friendship be damned!"
Hayden yanked me forward. I had time to make a very girly sound before his lips began to move furiously over mine. His touch left behind the tingle of cinnamon gum. One of his hands slowly slid down and pressed into the small of my back. For a second, I thought the sun had washed over me. But this heat cuddled around me, pushing its way through my clothes.
"Stmmmmp," I tried to say around his lips.
My knees wobbled as he wound his fingers into the curls at my neck, holding my face firmly against his.
"No." The hot pressure of his hand increased. A rumbling protest came from his throat when I dug my nails into his collarbones.
"Lemme go," I managed to gasp when he kissed the corner of my mouth.
"No," he whispered. His voice became a yielding puff of smoke. It slipped into my ears and coaxed something familiar from the broken depths.
The urge to fight drained away. This wisp of memory warmed me, relaxed tensed muscles, but tightened other places.
My fists uncurled and gripped his shoulders. "Why are you doing this?"
"I want you to come back to me, Neely," he said, wrapping his arms around my waist to press our hips together. Fiery lips caressed my face and neck. "I know you're in there somewhere. Come back, come back, come back," he whispered between kisses."
— 3 likes
More quotes…