Goodreads helps you keep track of books you want to read.
Start by marking "The River Why" as Want to Read:
The River Why
This captivating and exuberant tale is told by Gus Orviston, an irreverent young fly fisherman and one of the most appealing heroes in contemporary American fiction.

Leaving behind a madcap, fishing-obsessed family, Gus decides to strike out on his own, taking refuge in a secluded cabin on a remote riverbank to pursue his own fly-fishing passion with unrelenting zeal. But
...more
Published December 1st 1984 by Bantam Books (first published January 1st 1983)
David James Duncan (born 1952) is an American novelist and essayist, best known for his two bestselling novels, The River Why (1983) and The Brothers K (1992). Both involve fly fishing, baseball, and family.

Both received the Pacific Northwest Booksellers award; The Brothers K was a New York Times Notable Book in 1992 and won a Best Books Award from the American Library Association.

Film adaptation
I
...more
Related Articles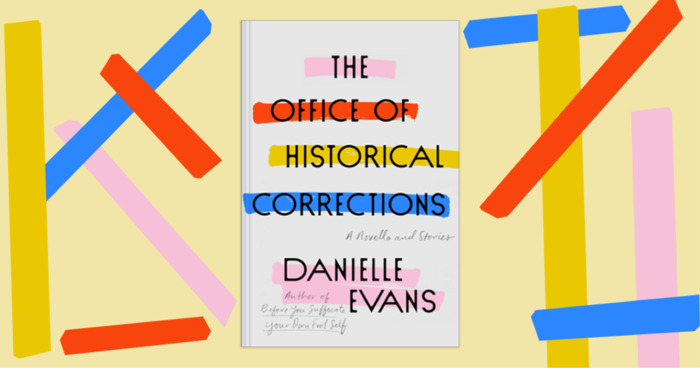 Danielle Evans was just 26 when she released her short story collection Before You Suffocate Your Own Fool Self in 2010, a multi-award-winning...
"At last the cold crept up my spine; at last it filled me from foot to head; at last I grew so chill and desolate that all thought and pain and awareness came to a standstill. I wasn't miserable anymore: I wasn't anything at all. I was a nothing-- a random configuration of molecules. If my heart still beat I didn't know it. I was aware of one thing only; next to the gaping fact called Death, all I knew was nothing, all I did meant nothing, all I felt conveyed nothing. This was no passing thought. It was a gnawing, palpable emptiness more real than the cold."
— 53 likes
"When people are kids their parents teach them all sorts of stuff, some of it true and useful, some of it absurd hogwash (example of former: don't crap your pants; example of latter: Columbus discovered America). This is why puberty happens. The purpose of puberty is to shoot an innocent and gullible child full of nasty glandular secretions that manifest in the mind as confusion, in the innards as horniness, upon the skin as pimples, and on the tongue as cocksure venomous disbelief in every piece of information, true or false, gleaned from one's parents since infancy. The net result is a few years of familial hell culminating in the child's exodus from the parental nest, sooner or later followed by a peace treaty and the emergence of the postpubescent as an autonomous, free-thinking human being who knows that Columbus only trespassed on an island inhabited by our lost and distant Indian relatives, but who also knows not to crap his pants."
— 33 likes
More quotes…