Goodreads helps you keep track of books you want to read.
Start by marking "Tales from a Strange Southern Lady" as Want to Read:
Tales from a Strange Southern Lady
Jan Fink's stories are drawn from her life experiences and the people she has met along the way. She allows her characters to channel their stories in their own voices. Stories that involve what it is to be human and capable of greed, hatred, brutality and even murder. Her characters take us through the struggles of the human capacity for good and evil, the capacity to lov
...more
Published August 12th 2014 by Fifth Estate Publishing
Jan Fink is a Southern Gothic writer who has worked as a reporter, columnist, and feature writer. She writes about the South she loves, its people, and both the light and the dark sides of Southern life.


Related Articles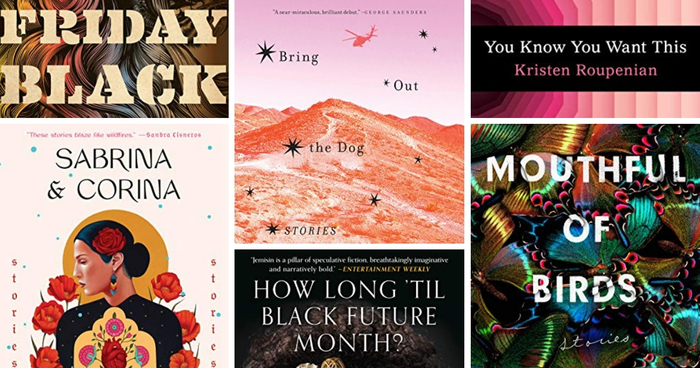 Diverse voices and sparkling debuts dominate today's contemporary short story collections. For this roundup, we took a look at the...
"I can't tell you what I look like. I look in the mirror and see
nothing but space. Space reflecting space, that's what the
mirror shows. It figures because Grandmamma said I was
nothing but dirt. Dirt under her feet she'd say. Dirt she needed
to keep kicking out of the way. Grandmamma said I wasn't
sweeping-up kind of dirt; I was the kind of dirt you needed to
kick and scrape off the bottom of your shoes."
— 2 likes
"We entered the grove, and a few yards in, the trees opened to another clearing. In the center was a Sunbeam bread truck, the tires missing, mounted on cinder blocks. It had to have been from the 50s. Little Miss Sunbeam, blond curls framing her face, looking down from the side of the truck with one blue eye. The other missing, replaced by a large spot of rust. Innocent and poised, forever taking a bite out of a piece of buttered white bread. The slogan above her head, Reach for Sunbeam! ENERGY-PACKED! Under Miss Sunbeam the truck was lined and stacked head high with crosses of all sizes, the artificial flowers attached to them faded by the sun. I realized they were roadside crosses, many I recognized that were placed at accident scenes along Death Road and disappeared shortly after. An eighteen-foot four-by-four utility pole and meter leaned dangerously inward toward the truck, anchored by nothing but mud and rocks after the rain. A deep cast iron pot sat a few feet in front of the truck surrounded by ashes, bits of charred wood and odd shaped tree stumps."
— 0 likes
More quotes…