Goodreads helps you keep track of books you want to read.
Start by marking "Veniss Underground" as Want to Read:
Veniss Underground
In his debut novel, literary alchemist Jeff VanderMeer takes us on an unforgettable journey, a triumph of the imagination that reveals the magical and mysterious city of Veniss through three intertwined voices. First, Nicholas, a would-be Living Artist, seeks to escape his demons in the shadowy underground–but in doing so makes a deal with the devil himself. In her fevered
...more
Published September 27th 2005 by Spectra (first published 2003)
NYT bestselling writer Jeff VanderMeer has been called "the weird Thoreau" by the New Yorker for his engagement with ecological issues. His most recent novel, the national bestseller Borne, received wide-spread critical acclaim and his prior novels include the Southern Reach trilogy (Annihilation, Authority, and Acceptance). Annihilation won the Nebula and Shirley Jackson Awards, has been translat
...more
Related Articles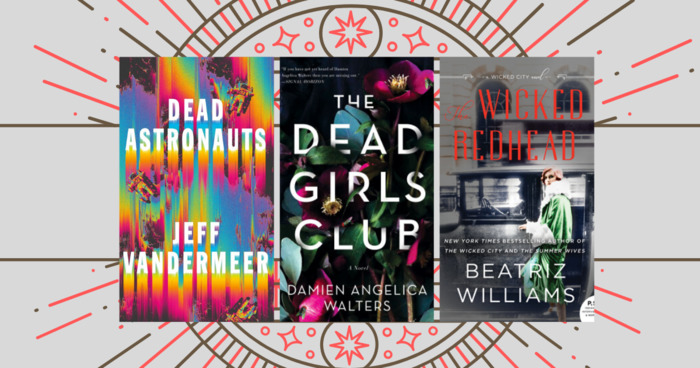 Winter is upon us and the chill of the season is creeping through in this month's collection of new books. Bundle up,...
"He stumbled, almost fell, and decided to sit down, with his back against the tunnel wall, his feet resting against the opposite wall. Roaring out of the morass of pity, terror, happiness, joy, sadness, elation that he had inherited - shooting forth from this void, the single sharp thought: She does not love me. It was almost more than he could take. But he was not the kind of person to fold, to crack, to be broken, and so instead, in those moments after the realization, he bent - and bent, and kept on bending beneath the pressure of this new and terrible knowledge. Soon he would bend into a totally new shape altogether. He welcomed that. He wanted that. Maybe the new thing he would become would no longer hurt, would no longer fear, would no longer look back down into the void and wonder what was left of him.

She did not love him. It made him laugh as he sat there -- great belly laughs that doubled him over in the dust, where he lay for a long moment, recovering. It was funny beyond bearing. He had fought through a dozen terrors all for love of her. And she did not love him. He felt like a character in a holovid - the jester, the clown, the fool."
— 7 likes
"Let me tell you what happens when you burn a person's body, pull out all of his teeth, glue his head to a plate, and shove a bomb in his ear. You become that person's object of undying hatred."
— 4 likes
More quotes…