Goodreads helps you keep track of books you want to read.
Start by marking "The Duet" as Want to Read:
The Duet
When 27-year-old pop sensation Brooklyn Heart steps in front of a microphone, her love songs enchant audiences worldwide. But when it comes to her own love life, the only spell she's under is a dry one.

So when her label slots her for a Grammy performance with the sexy and soulful Jason Monroe, she can't help but entertain certain fantasies... those in which her G-string g
...more
Published November 7th 2014 (first published October 25th 2014)
Other books in the series
Related Articles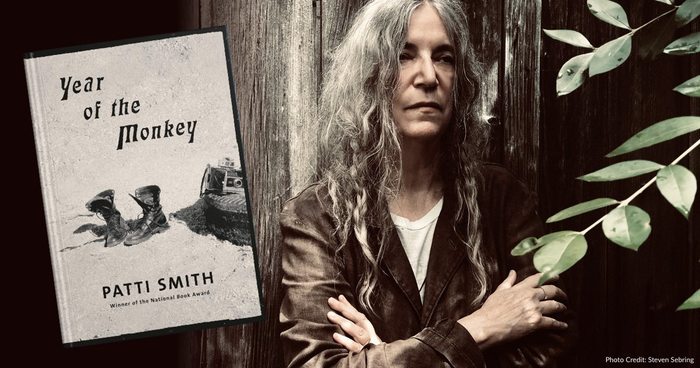 Punk rock legend, Rock & Roll Hall of Fame inductee, award-winning writer, photographer, activist, and all-around Renaissance woman Patti Smith is...
"Something about you caught me by surprise
Though I always knew you'd be my demise.

"I didn't want you to love me
Didn't want you thinking of me
 
So I kept my distance
Tried to ignore your existence
I was blinded by my pride
With you, the Jekyll to my Hyde
 
But that's where you found me
Baby, that's where you unwound me
 
Loving you would be as easy as taking a breath
But to look at you, that's a dance with death
 
I'd risk it all,
For you I would
You'd make me fall,
And fall I would
 
Loving you would be as easy as taking a breath
But to be by you, that's a dance with death.

"I thought once was enough
You turned to me and called my bluff,
Maybe I should have walked away
but I couldn't resist, I needed replay after replay
 
Loving you would be as easy as taking a breath
But to give you up, that's a dance with death
 
We were over from the start
I never said I'd give my heart
So now it's time for this to end
After all, a friend is just a friend
 
Loving you would be as easy as taking a breath
But to give you up, that's a dance with death
 
So now it's time for this to end
After all, a friend is just a friend. "
— 26 likes
"Does your cockiness have a dimmer switch or is it always set to 'high'?"
— 16 likes
More quotes…