Goodreads helps you keep track of books you want to read.
Start by marking "Anger is an Energy: My Life Uncensored" as Want to Read:
Anger is an Energy: My Life Uncensored
John Lydon has secured prime position as one of the most recognizable icons in the annals of music history. As Johnny Rotten, he was the lead singer of the Sex Pistols - the world's most notorious band, who shot to fame in the mid-1970s with singles such as 'Anarchy in the UK' and 'God Save the Queen'. So revolutionary was his influence, he was even discussed in the Houses
...more
Published October 9th 2014 by Simon and Schuster (first published October 1st 2014)
John Lydon is best known by his former stage name Johnny Rotten who was the lead singer of the 1970's punk rock group the Sex Pistols. He is the lead singer of the punk band Public Image Ltd (PiL) which he founded. Lydon is also a visual artist.

In 1995, Lydon published his autobiography Rotten - No Irish, No Blacks, No Dogs, which dealt with his early life and career in the Sex Pistols. His secon
...more
News & Interviews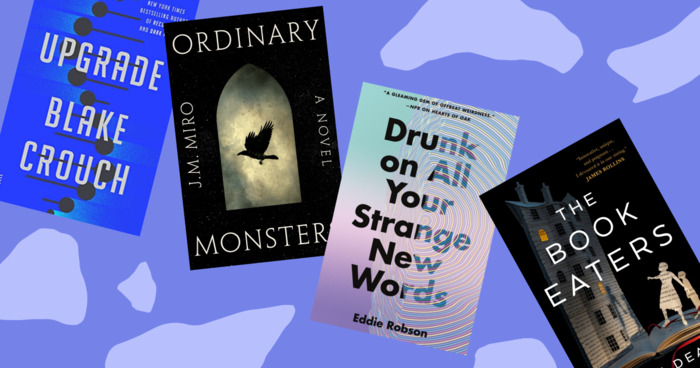 Predictions of the future are a sci-fi and fantasy staple, and at Goodreads we certainly spend enough time staring at new and upcoming books to...
"Anger is an energy. It really bloody is. It's possibly the most powerful one-liner I've ever come up with. When I was writing the Public Image Ltd song 'Rise', I didn't quite realize the emotional impact that it would have on me, or anyone who's ever heard it since. I wrote it in an almost throwaway fashion, off the top of my head, pretty much when I was about to sing the whole song for the first time, at my then new home in Los Angeles. It's a tough, spontaneous idea. 'Rise' was looking at the context of South Africa under apartheid. I'd be watching these horrendous news reports on CNN, and so lines like 'They put a hotwire to my head, because of the things I did and said', are a reference to the torture techniques that the apartheid government was using out there. Insufferable. You'd see these reports on TV and in the papers, and feel that this was a reality that simply couldn't be changed. So, in the context of 'Rise', 'Anger is an energy' was an open statement, saying, 'Don't view anger negatively, don't deny it – use it to be creative.' I combined that with another refrain, 'May the road rise with you'. When I was growing up, that was a phrase my mum and dad – and half the surrounding neighbourhood, who happened to be Irish also – used to say. 'May the road rise, and your enemies always be behind you!' So it's saying, 'There's always hope', and that you don't always have to resort to violence to resolve an issue. Anger doesn't necessarily equate directly to violence. Violence very rarely resolves anything. In South Africa, they eventually found a relatively peaceful way out. Using that supposedly negative energy called anger, it can take just one positive move to change things for the better. When I came to record the song properly, the producer and I were arguing all the time, as we always tend to do, but sometimes the arguing actually helps; it feeds in. When it was released in early 1986, 'Rise' then became a total anthem, in a period when the press were saying that I was finished, and there was nowhere left for me to go. Well, there was, and I went there. Anger is an energy. Unstoppable."
— 8 likes
"There have been conversations here in the United States about why every ex-President opens a library when politicians do not read the books. Hello, America! Kind of explains your politics. For me, reading saved me, it brought me back."
— 5 likes
More quotes…