Goodreads helps you keep track of books you want to read.
Start by marking "The Blood of Olympus (The Heroes of Olympus, #5)" as Want to Read:
The Blood of Olympus
Though the Greek and Roman crewmembers of the Argo II have made progress in their many quests, they still seem no closer to defeating the earth mother, Gaea. Her giants have risen—all of them—and they're stronger than ever. They must be stopped before the Feast of Spes, when Gaea plans to have two demigods sacrificed in Athens. She needs their blood—the blood of Olympus—in
...more
Published October 7th 2014 by Puffin
Other books in the series
Articles featuring this book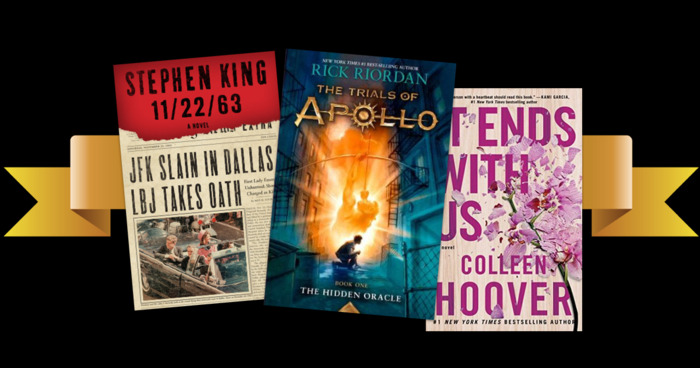 For the past decade, the Goodreads Choice Awards have put the power in our readers' hands by letting them decide the best...
"Correct." Kekrops sounded bitter, like he regretted his decision. "My people were the original Athenians--the gemini."
"Like your zodiac sign?" Percy asked. "I'm a Leo."
"No, stupid," Leo said. "I'm a Leo. You're a Percy."
— 1174 likes
"For a long time,' Nico said, 'I had a crush on you. I just wanted you to know.' Percy looked at Nico. Then at Annabeth, as if to check that he'd heard correctly. Then back at Nico.

'You –'

'Yeah,' Nico said. 'You're a great person. But I'm over that. I'm happy for you guys.'

'You … so you mean –'

'Right.'

Annabeth's grey eyes started to sparkle. She gave Nico a sideways smile.

'Wait,' Percy said. 'So you mean –'

'Right,' Nico said again. 'But it's cool. We're cool. I mean, I see now … you're cute, but you're not my type.'

'I'm not your type … Wait. So –'

'See you around, Percy,' Nico said."
— 970 likes
More quotes…