Goodreads helps you keep track of books you want to read.
Start by marking "The New Wild: Why Invasive Species Will Be Nature's Salvation" as Want to Read:
The New Wild: Why Invasive Species Will Be Nature's Salvation
Named one of the best books of 2015 by The Economist

A provocative exploration of the "new ecology" and why most of what we think we know about alien species is wrong
 
For a long time, veteran environmental journalist Fred Pearce thought in stark terms about invasive species: they were the evil interlopers spoiling pristine "natural" ecosystems. Most conservationists and en
...more
Published April 7th 2015 by Beacon Press (first published April 2nd 2015)
Fred Pearce is an English author and journalist based in London. He has been described as one of Britain's finest science writers and has reported on environment, popular science and development issues from 64 countries over the past 20 years. He specialises in global environmental issues, including water and climate change, and frequently takes heretic and counter-intuitive views - "a sceptic in
...more
Related Articles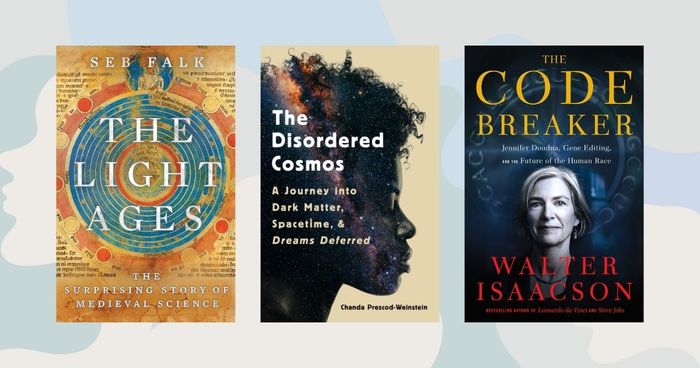 You'd never know it from reading the books listed here, but good science writing is incredibly difficult to pull off. There is both an art...
"Conservationists who want to cosset nature like a delicate flower, to protect it from the threat of alien species, are the ethnic cleansers of nature, neutralizing the forces that they should be promoting."
— 3 likes
"We may think of volcanic islands like Ascension as unusual because their recent origin and remoteness mean their ecosystems are made up of a motley crew of mariner migrants. But much of the world is like that. Nature is constantly in flux, and few ecosystems go back very far. Only ten thousand years ago, much of Europe and North America were covered in thick ice. All soil had been scraped away and with it most forms of life. Everything we see today in these former glaciated zones has either returned or arrived for the first time since the ice retreated.
Looked at from this perspective, the spread of alien species today is merely a continuation of a natural process of the colonization begun when the ice retreated. A broad time horizon shows there is no such thing as a native species. All lodgings are temporary and all ecosystems in a constant flux, the victims of circumstance and geological accident. As the pioneer British ecologist Charles Elton argued, "Were it not for the ice age, we [in Britain] should probably have wonderful mixed forests with wild magnolias and laurels and epiphytic orchids, such as . . . in China."
— 1 likes
More quotes…