Goodreads helps you keep track of books you want to read.
Start by marking "Becoming Rain (Burying Water, #2)" as Want to Read:
Becoming Rain
Luke Boone doesn't know exactly what his uncle Rust is involved in but he wants in on it — the cars, the money, the women. And it looks like he's finally getting his wish. When Rust hands him the managerial keys to the garage, they come with a second set — one that opens up the door to tons of cash and opportunity. Though it's not exactly legal, Luke's never been one to wo
...more
Published March 3rd 2015 by Atria Books
K.A. Tucker writes captivating stories with an edge.

She is the internationally bestselling author of the Ten Tiny Breaths and Burying Water series, He Will Be My Ruin, Until It Fades, Keep Her Safe, The Simple Wild, Be the Girl, and Say You Still Love Me. Her books have been featured in national publications including USA Today, Globe & Mail, Suspense Magazine, Publisher's Weekly, Oprah Mag, and F
...more
Other books in the series
Related Articles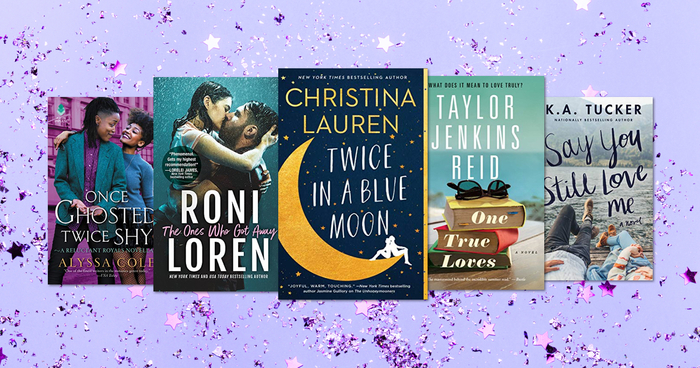 Ah, second-chance romances: the beloved trope where lovers meet, fall in love, fall apart, and then fall in love again. At the heart of...
"I don't care about any of it. All I want to do is lean forward and kiss him. Steal him away from the bad stuff, convince him to start over because I believe he isn't beyond saving yet."
— 4 likes
"I do love Oregon." My gaze wanders over the quiet, natural beauty surrounding us, which isn't limited to just this garden. "Being near the river, and the ocean, and the rocky mountains, and all this nature ... the weather."
He chuckles. "I've never met anyone who actually loves rain. It's kind of weird. But cool, too," he adds quickly, as if afraid to offend me. "I just don't get it."
I shrug. "It's not so much that I love rain. I just have a healthy respect for what if does. People hate it, but the world needs rain. It washes away dirt, dilutes the toxins in the air, feeds drought. It keeps everything around us alive."
"Well, I have a healthy respect for what the sun does," he counters with a smile."
"I'd rather have the sun after a good, hard rainfall."
He just shakes his head at me but he's smiling. "The good with the bad?"
"Isn't that life?"
He frowns. "Why do I sense a metaphor behind that?"
"Maybe there is a metaphor behind that." One I can't very well explain to him without describing the kinds of things I see every day in my life. The underbelly of society - where twisted morals reign and predators lurk, preying on the lost, the broken, the weak, the innocent. Where a thirteen-year-old sells her body rather than live under the same roof as her abusive parents, where punks gang-rape a drunk girl and then post pictures of it all over the internet so the world can relive it with her. Where a junkie mom's drug addiction is readily fed while her children sit back and watch.
Where a father is murdered bacause he made the mistake of wanting a van for his family.
In that world, it seems like it's raining all the time. A cold, hard rain that seeps into clothes, chills bones, and makes people feel utterly wretched.
Many times, I see people on the worst day of their lives, when they feel like they're drowing. I don't enjoy seeing people suffer. I just know that if they make good choices, and accept the right help, they'll come out of it all the stronger for it.
What I do enjoy comes after. Three months later, when I see that thirteen-year-old former prostitute pushing a mower across the front lawn of her foster home, a quiet smile on her face. Eight months later, when I see the girl who was raped walking home from school with a guy who wants nothing from her but to make her laugh. Two years later, when I see the junkie mom clean and sober and loading a shopping cart for the kids that the State finally gave back to her.
Those people have seen the sun again after the harshest rain, and they appreciate it so much more."
— 4 likes
More quotes…