Goodreads helps you keep track of books you want to read.
Start by marking "Marissa Mayer and the Fight to Save Yahoo!" as Want to Read:
Marissa Mayer and the Fight to Save Yahoo!
A page-turning narrative about Marissa Mayer's efforts to remake Yahoo as well as her own rise from Stanford University undergrad to CEO of a $30 billion corporation by the age of 38.

When Yahoo hired star Google executive Mayer to be its CEO in 2012 employees rejoiced. They put posters on the walls throughout Yahoo's California headquarters. On them there was Mayer's face
...more
Published January 6th 2015 by Twelve
Nicholas is Editor-in-Chief of Business Insider and the author of "Marissa Mayer and the Fight To Save Yahoo!" Previously, he was Business Insider's chief correspondent.

His investigative reporting rewrote the histories of Facebook, Twitter, and Groupon. Carlson's coverage of Yahoo won Digiday's award for Best Editorial Achievement of the year in 2014.

In 2015, Carlson's New York Times Magazine cove
...more
Related Articles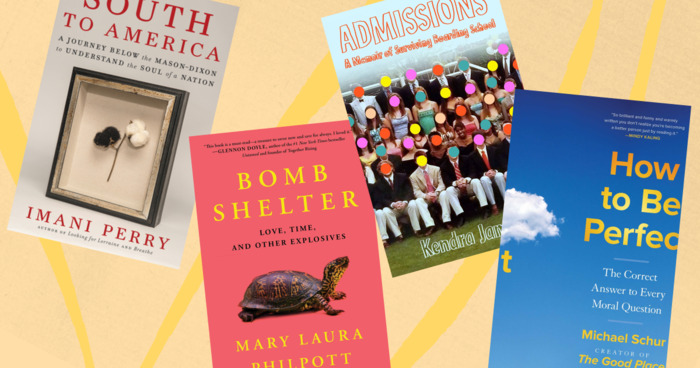 For those with a taste for nonfiction—or even just a curiosity about what's out there—we've gathered below the most popular nonfiction titles...
"Pay-Pal." People wrote down "payments." He said "Google." People wrote down "search." He said "eBay" and they wrote "auctions." After a few more companies, he said "Yahoo." He collected the thirty pieces of paper on Yahoo. Everybody had a different word. What was Yahoo trying to be? No one inside the company knew anymore."
— 2 likes
"The Journal called the memo the "Peanut Butter Manifesto," because in it, Garlinghouse complains, "We lack a focused, cohesive vision for our company. We want to do everything and be everything—to everyone. We've known this for years, talk about it incessantly, but do nothing to fundamentally address it. We are scared to be left out. We are reactive instead of charting an unwavering course. We are separated into silos that far too frequently don't talk to each other. And when we do talk, it isn't to collaborate on a clearly focused strategy, but rather to argue and fight about ownership, strategies and tactics.… "I've heard our strategy described as spreading peanut butter across the myriad opportunities that continue to evolve in the online world. The result: a thin layer of investment spread across everything we do and thus we focus on nothing in particular. "I hate peanut butter. We all should."
— 1 likes
More quotes…