Goodreads helps you keep track of books you want to read.
Start by marking "The Origin of Species" as Want to Read:
Read Book*
*Different edition
The Origin of Species
Darwin's theory of natural selection issued a profound challenge to orthodox thought and belief: no being or species has been specifically created; all are locked into a pitiless struggle for existence, with extinction looming for those not fitted for the task.

Yet The Origin of Species (1859) is also a humane and inspirational vision of ecological interrelatedness, reveal
...more
Published May 1st 2004 by Castle Books (first published November 24th 1859)
Charles Robert Darwin was an English naturalist, eminent as a collector and geologist, who proposed and provided scientific evidence that all species of life have evolved over time from common ancestors through the process he called natural selection. The fact that evolution occurs became accepted by the scientific community and the general public in his lifetime, while his theory of natural selec
...more
Articles featuring this book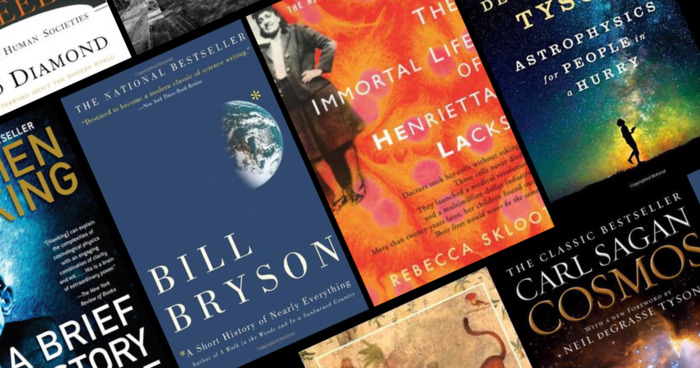 "Humanity's deepest desire for knowledge is justification enough for our continuing quest. And our goal is nothing less than a complete...
"Thus, from the war of nature, from famine and death, the most exalted object which we are capable of conceiving, namely, the production of the higher animals, directly follows. There is grandeur in this view of life, with its several powers, having been originally breathed into a few forms or into one; and that, whilst this planet has gone cycling on according to the fixed law of gravity, from so simple a beginning endless forms most beautiful and most wonderful have been, and are being, evolved."
— 614 likes
"One general law, leading to the advancement of all organic beings, namely, multiply, vary, let the strongest live and the weakest die."
— 99 likes
More quotes…