Goodreads helps you keep track of books you want to read.
Start by marking "Transmetropolitan, Vol. 5: Lonely City" as Want to Read:
Transmetropolitan, Vol. 5: Lonely City
SC, TPB, in cello, New, Written by Warren Ellis. Art by Darick Robertson. Published in June of 2001. Softcover, 144 pages, full color. Mature Readers. Cover price $14.99.
Published July 1st 2001 by Vertigo
Warren Ellis is the award-winning writer of graphic novels like TRANSMETROPOLITAN, FELL, MINISTRY OF SPACE and PLANETARY, and the author of the NYT-bestselling GUN MACHINE and the "underground classic" novel CROOKED LITTLE VEIN, as well as the digital short-story single DEAD PIG COLLECTOR. His newest book is the novella NORMAL, from FSG Originals, listed as one of Amazon's Best 100 Books Of 2016.

T
...more
Other books in the series
Related Articles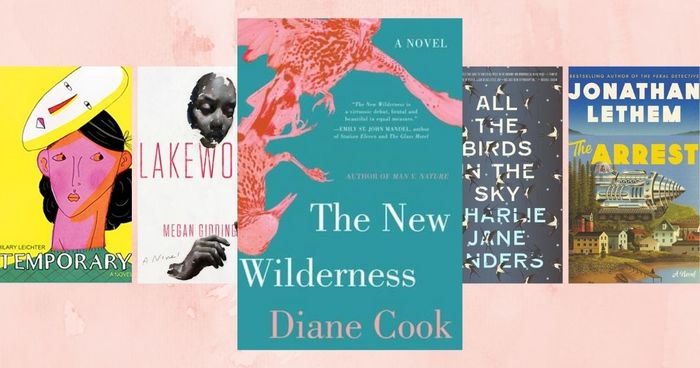 Author Diane Cook's debut novel, The New Wilderness, explores a mother's attempt to save her daughter in a world ravaged by climate change and...
"Did you ever want to set someone's head on fire, just to see what it looked like? Did you ever stand in the street and think to yourself, I could make that nun go blind just by giving her a kiss? Did you ever lay out plans for stitching babies and stray cats into a Perfect New Human? Did you ever stand naked surrounded by people who want your gleaming sperm, squirting frankincense, soma and testosterone from every pore? If so, then you're the bastard who stole my drugs Friday night. And I'll find you. Oh, yes."
— 782 likes
"My grandfather had died, and my mother was trying to explain it to me. . . .Grandpa isn't coming back? No, she said. Not ever again. . . . And I remember saying, hold everything right fucking there. You went to all the trouble of conceiving me, and giving birth to me, and raising me and clothing me and all . . . and you make me cry and things hurt so much and disappointments crush my heart every day and I can't do half the things I want to and sometimes I just want to scream -- and what I've got to look forward to is my body breaking and something flipping off the switch in my head -- I go through all this, and then there's death? What is the motherfucking deal here? I wasn't having this. This was not fair."
— 49 likes
More quotes…