Goodreads helps you keep track of books you want to read.
Start by marking "Lucky One" as Want to Read: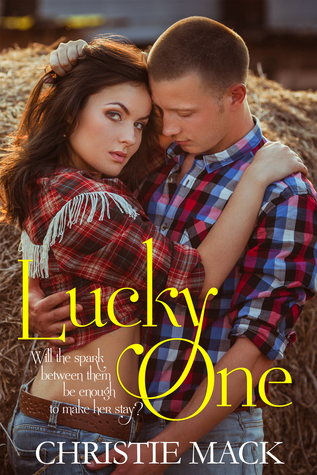 Lucky One
Logan Westervelt wore his heart on his sleeve until the day his wife and love of his life ran away in search of chasing her dreams in Hollywood, leaving him to care for and raise their two-year-old daughter Cassidy alone.

Now it's two years later and the once-happily-married man is a single father who shies away from romance at the risk of his heart breaking all over again.
...more
I'm a 32 year old Australian girl who loves nothing more than finding a really good romance book you can't put down until the characters get the happily ever after that they deserve. It was through reading that I decided to put pen to paper, or in this case, fingertip to computer key, and jot down the stories my brain comes up with. When I'm not reading the endless supply of books added daily to m
...more