Goodreads helps you keep track of books you want to read.
Start by marking "Night's Blaze (Dark Kings, #5)" as Want to Read:
Night's Blaze
That one simple kiss slayed him as nothing in his very, very long life had ever done. It physically hurt him to release her and turn his back on everything she offered, but it was for the best.

A KING WHO WALKS IN DARKNESS

The Rhys who has existed for centuries is gone. Stripped of his ability to shift forms, Rhys can no longer embody the majestic, powerful dragon he was at
...more
Published March 31st 2015 by St. Martin's Paperbacks
Donna is the New York Times and USA Today bestselling author of over a hundred novels. Her most popular series is the breathtaking Dark King (aka Dragon King) series featuring dragons, immortal Highlanders, and the Fae.

In addition to her novels, Donna has written short stories, novellas, and novelettes for digital-first and print release. She has been dubbed as giving the "paranormal genre a burst
...more
Other books in the series
Related Articles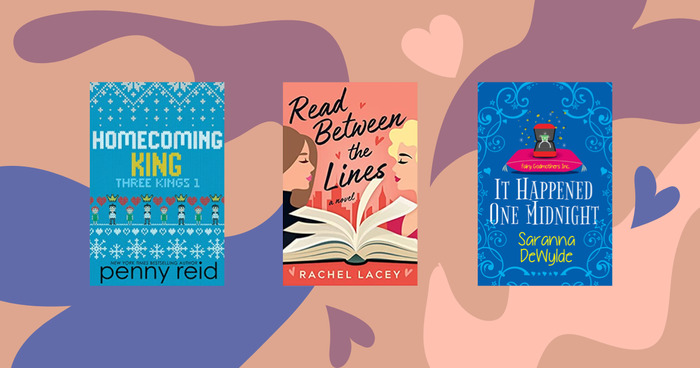 Some people love books. Some people fall in love. And some people love books about falling in love. Every month our team sorts through...
"Rhi stood in the doorway and watched Henry. He was a fighter. Maybe that's why she saved him. There was also a slim chance it was because he helped the Kings.
"It's a good thing you called me," Usaeil, Queen of the Light, said as she came to stand beside Rhi.
Rhi could've brought Henry to Usaeil's manor on the west coast of Ireland, but then it would reveal to one and all power she's managed to keep hidden from them. That was something she wanted to keep to herself.
So she got Henry out of the prison and to the outskirts of Dublin. From there, it was simply a matter of asking Usaeil for help. Now all Rhi had to worry about was finding out how much Henry remembered.
If he recalled seeing her teleport him out, then she would need to convince him to lie for her. Although Usaeil would want to know how Henry got out of his prison and how Rhi found him. Usaeil hadn't begun those questions yet. But they were coming.
"I'm glad you agreed to help," Rhi said.
Usaeil shoved her black hair over her shoulders and adjusted the coral sheath dress she wore. "He's aiding the Kings. Why wouldn't I help him?"
Rhi wanted to roll her eyes, but she didn't. "We might be Light, but we also use humans as the Dark do."
"We don't kill them."
"No, we sleep with them once and ruin them for any other mortal.
We don't hurt them at all," she said sarcastically, giving Usaeil a cutting look.
Usaeil slid her silver eyes to Rhi. "I can easily toss Henry North out on his ass."
"Do it. What do I care?"
"I think you care more than you're ready to admit. Why else would you want to help him?" Usaeil sighed. "Rhi, we all know you went through hell at Balladyn's hands. We know it's going to take time for you to heal, but you will heal."
Rhi wasn't so sure. She could feel the darkness within her, coiling and shifting. She had to fight to remember what she should do, instead of what the darkness wanted her to do.
"Henry is healing nicely," Rhi said, changing the subject.
Usaeil nodded slowly. "His injuries were extensive. Had you not found him when you did, the internal bleeding would've killed him in a few hours. By the way, how did you find him again?"
This was what Rhi had been waiting for. Everyone knew she couldn't lie without feeling tremendous pain. She sank her nails into her palms, held Usaeil's gaze and lied. "I found him in Dublin. As I said, I don't know how he got there."
"So very odd."
The pain was gut wrenching. It twisted her insides and squeezed her lungs so that she couldn't breath. Pain exploded inside her head. She began to shake. It was time for Rhi to change the subject again. "You should tell Con we have him."
The queen twisted her lips. "If I do, Con will want to come here and finish healing Henry himself, or want us to bring Henry to him. I'm not in the mood for either."
"Henry will be finished healing soon. What then? You want him to remain? In a place full of Light Fae?" Thankfully, the pain began to dull enough that Rhi could breath easier.
"No," Usaeil said with a frown. "Already his appearance has sparked interest. They're trying to get in to see him. He's a mortal, so he'll succumb to any Fae he encounters."
Rhi took exception to that. "He's stronger than that."
"He's human, Rhi. Not a single one can resist us. It's a fact. Henry is no different."
Rhi didn't argue, but she knew she was right. Henry was different. She'd seen it the first time she met him in Con's office months ago. He took in the fact his friends at Dreagan were actually dragon shifters with a nod, his solemn hazel eyes seeing things anew.
She bit back a grin as she recalled how he'd become a little flustered when he saw her and learned who she was. Henry's smile was charming, sweet . . . honest. He looked at her as if she were the only woman on the realm.
Even though Rhi understood that it was the fact she was Fae that intrigued him, enthralled him, she took an instant liking to the human who never backed down."
— 0 likes
"He might be mortal, but he was a skilled adversary, a dangerous foe with espionage skills that far surpassed even Denae's.
As an ally, Henry was clever, shrewd, cunning, and brilliant. A perfect partner for the Kings.
"I'll take him to safety if he's such a danger here," Rhi told Usaeil.
The queen lifted a black brow. "You surprise me again."
"It's my new thing." Rhi looked down at her black nails with two small hearts painted in red—Big Apple Red—on each ring finger."
— 0 likes
More quotes…