Goodreads helps you keep track of books you want to read.
Start by marking "The Final Descent (The Monstrumologist, #4)" as Want to Read:
The Final Descent
Will Henry and Dr. Warthrop have encountered many horrors together—but can Will endure a monstrumological terror without his mentor?

Will Henry has been through more that seems possible for a boy of fourteen. He's been on the brink of death on more than one occasion, he has gazed into hell—and hell has stared back at him, and known his face. But through it all, Dr. Warthrop
...more
Audiobook
,
Unabridged
,
7 pages
Published 2014 by Recorded Books (first published September 10th 2013)
aka Richard Yancey.

Rick is a native Floridian and a graduate of Roosevelt University in Chicago. He earned a B.A. in English which he put to use as a field officer for the Internal Revenue Service. Inspired and encouraged by his wife, he decided his degree might also be useful in writing books and in 2004 he began writing full-time.

Since then he has launched two critically acclaimed series: The Ex
...more
Other books in the series
Related Articles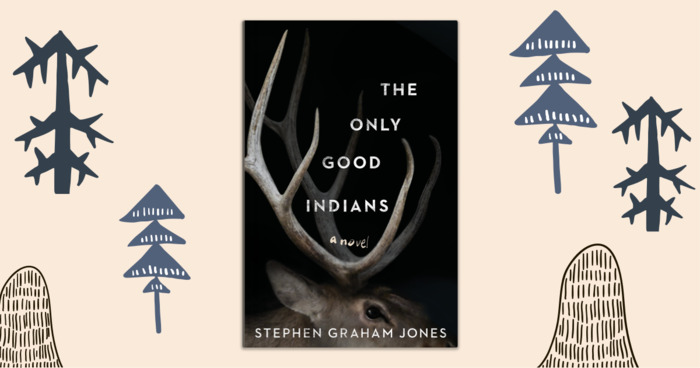 With his new horror novel, The Only Good Indians, author Stephen Graham Jones conjures one of the most effective scary images to ever hover in that...
"It occurred to me. . .that aberrance is a wholly human construct. There were no such things as monsters outside the human mind. We are vain and arrogant, evolution's highest achievement and most dismal failure, prisoners of our self-awareness and the illusion that we stand in the center, that there is us and then there is everything else but us. But we do not stand apart from or above or in the middle of anything. There is nothing apart, nothing above, and the middle is everywhere - and nowhere. We are no more beautiful and essential or magnificent than an earthworm. In fact - and dare we go there, you and I? - you could say the worm is more beautiful, because it is innocent and we are not. The worm has no motive but to survive long enough to make baby worms. There is no betrayal, no cruelty, no envy, no lust, and no hatred in the worm's heart, and so who are the monsters and which species shall we call aberrant?"
— 18 likes
"Human...I don't know what that word means...Tell me what defines it. What sets it apart? Are you going to tell me its love? A crocodile will defend her brood to the death. Hope? A lion will stalk its prey for days. Faith? Who is to say what gods populate an orangutan's imagination. We build? So do termites. We dream? House cats do that on the windowsill...We live in a shabby edifice...hastily erected over a span of ten thousand years, and we draw he flimsy curtains to hide the truth from ourselves."
— 13 likes
More quotes…