Goodreads helps you keep track of books you want to read.
Start by marking "Between the Lives" as Want to Read:
Between the Lives
The perfect life or the perfect love. You choose.

For as long as she can remember, Sabine has lived two lives. Every 24 hours she shifts to her 'other' life - a life where she is exactly the same, but absolutely everything else is different: different family, different friends, different social expectations. In one life she has a sister, in the other she does not. In one li
...more
Kindle Edition
,
339 pages
Published August 7th 2014 by Orchard Books (first published May 1st 2013)
Jessica Shirvington is the author of THE VIOLET EDEN CHAPTERS also known as THE EMBRACE SERIES, stand alone novel, BETWEEN THE LIVES and has an exciting new duology called DISRUPTION on the way in 2014.

An entrepreneur, author, and mother living in Sydney, Australia, Jessica is also a 2011 & 2012 finalist for Cosmopolitan's annual Fun, Fearless Female Award. She's also one of the lucky few who met
...more
Related Articles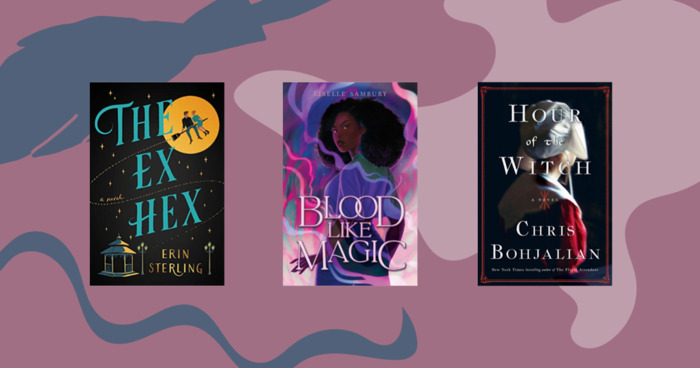 Readers just can't get enough witch stories in 2021. And what's not to love: It's not everybody who can attend shadowy academic societies,...
"You said you wanted someone to know you. Maybe I just want to have someone know me too. Without you in this world, the memories of every moment we've shared together will be gone. We only exist because others see us. Part of my existence...an important part, only exists because you are here to see it."
— 52 likes
"My Sabine,
I just left your room. You were so beautiful lying there sound asleep that I couldn't bear to wake you. But I'm not feeling so great and there are things I promised to tell you that I fear I may not get the chance to.
I know you had once hoped that I would be the one to pass on your letters to Maddie once you were gone. But, as it turns out, I think it is going to be me who ends up leaving the letters behind.
Be mad at me. You should. But after that try to understand that I did what I thought was best. I wanted to tell you. So many times I snuck down to your room planning on telling you everything, but I just couldn't.
Partly it was for you – yes. You needed time and I didn't want to influence your choices, even once I realised what was happening between us, even more so then. Falling in love with you only made those choices more complicated and I feared that you might choose to stay for me and then, after I was gone, change your mind. I couldn't let that happen.
Partly the choice was selfish, and for that I am sorry. For so long now people have been trying to fix me, but where they failed, you succeeded. You've given me more life in the last couple of weeks that I've had in years. Being with you, loving you, making memories with you, fearing for you, wanting to show you the beauty of life instead of the terror – it was bittersweet, but more importantly Sabine, it was real.
I know this is the part when I beg you to go on, live your life and be happy. But I don't need to say those things. I know you. Your lives will be extraordinary. You certainly made mine feel that way.
Please find it in your heart to forgive me one day. I wish we had more time, but I want to thank you – for giving me life in my time of death.
My love for you is eternal.
Ethan."
— 40 likes
More quotes…