Goodreads helps you keep track of books you want to read.
Start by marking "Firefight (The Reckoners, #2)" as Want to Read:
Read Excerpt*
*Different edition
Firefight
Newcago is free.
They told David it was impossible, that even the Reckoners had never killed a High Epic. Yet Steelheart--invincible, immortal, unconquerable--is dead. And he died by David's hand.
Eliminating Steelheart was supposed to make life simpler. Instead, it only made David realize he has questions. Big ones. And no one in Newcago can give him answers.
Babylon Rest
...more
Kindle Edition
,
424 pages
Published January 6th 2015 by Delacorte Press
Brandon's major books for the second half of 2016 are The Dark Talent, the final volume in Alcatraz Smedry's autobiographical account of his battle against the Evil Librarians who secretly rule our world, and Arcanum Unbounded, the collection of short fiction in the Cosmere universe that includes the Mistborn series and the Stormlight
Archive, among others. This collection features The Emperor's S
...more
Other books in the series
Related Articles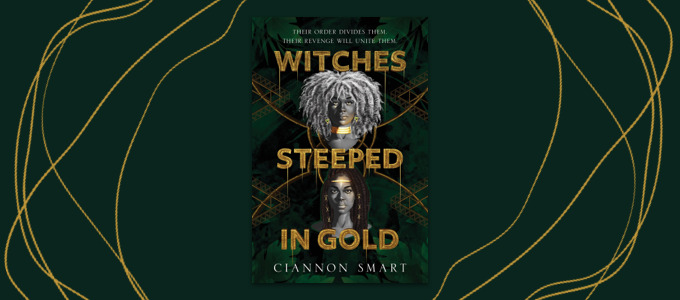 Ciannon Smart has been holed up in her England home since the pandemic began a year ago, but by no means has she been idle. She's been on...
"I needed to say something. Something romantic! Something to sweep her off her feet.
"You're like a potato!" I shouted after her. "In a minefield."
She froze in place. Then she spun on me, her face lit by a half-grown fruit. "A potato," she said flatly. "That's the best you can do? Seriously?"
"It makes sense," I said. "Listen. You're strolling through a minefield, worried about getting blown up. And then you step on something, and you think, 'I'm dead.' But it's just a potato. And you're so relieved to find something so wonderful when you expected something so awful. That's what you are. To me."
"A potato."
"Sure. French fries? Mashed potatoes? Who doesn't like potatoes?"
"Plenty of people. Why can't I be something sweet, like a cake?"
"Because cake wouldn't grow in a minefield. Obviously."
She stared down the hallway at me for a few moments, then sat on an overgrown set of roots.
Sparks. She seemed to be crying. Idiot! I thought at myself, scrambling through the foliage. Romantic. You were supposed to be romantic, you slontze! Potatoes weren't romantic. I should have gone with a carrot."
— 254 likes
"As she'd left, I'd glanced at her gun.
This time, when she'd pointed it at me, she'd flicked the safety on. If that wasn't true love, I don't know what was."
— 137 likes
More quotes…