Goodreads helps you keep track of books you want to read.
Start by marking "The Deadly Seven (The Black Parade, #1.5)" as Want to Read:
Read Book
The Deadly Seven
Short stories from The Black Parade series.

Michael O'Brien. 24. New Yorker. Musician. Archangel in charge of Heaven's army.

It's been centuries since Michael stayed on Earth for an extended amount of time. Now he's here because of Jordan Amador--a Seer who helped him restore his life and memories and thwart the archdemon Belial from taking over the city. With Jordan on Beli
...more
Kyoko M is a USA Today bestselling author, a fangirl, and an avid book reader. She has written the Amazon bestselling Black Parade urban fantasy series as well as the Of Cinder and Bone science-fiction dragon hunting series. She has a Bachelor of Arts in English Lit degree from the University of Georgia, which gave her every valid excuse to devour book after book with a concentration in Greek myth
...more
Other books in the series
Related Articles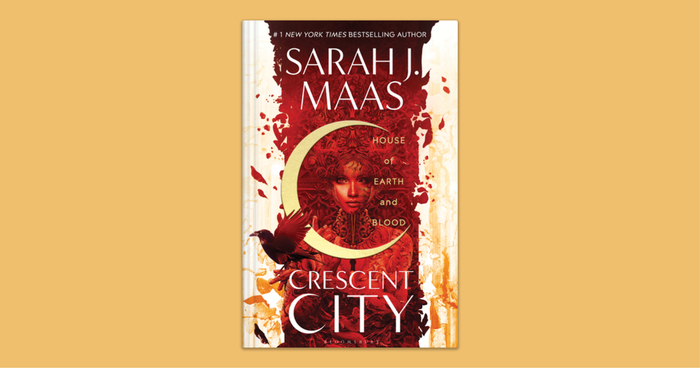 Sarah J. Maas is an author who almost needs no introduction, at least in the world of young and new adult fiction. She's a multiple New York...
"Where are we heading?"
"The closest wooded area to here is Kenwood Academy's estate. Good place to hide, especially at night."
"If we're going into the woods, I definitely need to change."
I glanced back at her as we returned to the curb where the cab had dropped us off. "Or you could just go home."
She crossed her arms and avoided my gaze, scowling. "You're sick of me already? That must be a record."
I lifted my eyes to the heavens. Women. "This creature tore out a woman's throat and busted her chest cavity open like a piñata. I don't like the thought of it being anywhere near you."
"Did it ever occur to you that I feel the same way?"
Surprise flooded over me. "No, it…actually didn't."
"I know I'm not as strong or as smart as you are, but that doesn't mean I can't help. We're partners, aren't we?"
"Yeah," I said, and couldn't stop the smile creeping across my lips. "I guess we are."
She tossed a quick look at me and frowned. "Quit it."
"What?"
"I hate it when you do that."
"You hate it when I smile?"
"No, when you make that, 'aw, she does have a heart' face. You look like a Disney prince."
I laughed. "My bad. I'll work on that."
— 4 likes
"The hit-woman opened the door. No dead body on the floor. Thank God.
I heard an unearthly roar and then Jordan charged Liz from where she'd been hiding beside the door. She tackled her to the floor and stabbed her through the wrist with a small switchblade. The hit-woman shrieked and let go of the gun, allowing Jordan precious seconds to bat it across the room. She landed a couple hard punches to the assassin's nose, bloodying it, before the other woman got the upper hand.
She grabbed a handful of Jordan's ponytail and slammed her head into the edge of the coffee table. Jordan cried out, but didn't let go of the knife. She withdrew it and held it against the assassin's throat, shouting, "Move again and I'll kill you, puta!"
Liz panted madly, but stayed put. Jordan glanced up at me. "You okay?"
"Alive," I said through a grimace. "Not okay."
"Good enough." She returned her gaze to the woman pinned beneath her and glared.
"The police are on their way. And not the nice, human police. Angels. Get any ideas about trying to kill me again and you won't even get to deal with them."
"I've been in jail before," Liz said, attempting to recapture her former arrogance. "I'll get over it."
Jordan leaned down a few inches, lowering her voice. "Really? How'd you like to return without your tongue?"
Liz's eyes went wide, as did mine. "You wouldn't dare."
"You shot my best friend. Multiple times. Lex talionis."
"You can't kill me. You're not a policewoman. You're just a girl."
"No. I'm a Seer. You and the rest of your friends had better learn the difference between a sheep and a wolf in sheep's clothing. Until then…"
She lifted her fist and punched Liz hard in the temple. The assassin went out like a light.
"Vaya con dios, bitch."
— 3 likes
More quotes…