Goodreads helps you keep track of books you want to read.
Start by marking "Blood River: A Journey to Africa's Broken Heart" as Want to Read:
Blood River: A Journey to Africa's Broken Heart
A compulsively readable account of a journey to the Congo — a country virtually inaccessible to the outside world — vividly told by a daring and adventurous journalist.

Ever since Stanley first charted its mighty river in the 1870s, the Congo has epitomized the dark and turbulent history of a failed continent. However, its troubles only served to increase the interest of Da
...more
Published January 3rd 2008 by Vintage (first published July 3rd 2007)
Tim Butcher is a best-selling British author, journalist and broadcaster. Born in 1967, he was on the staff of The Daily Telegraph from 1990 to 2009, covering conflicts across the Balkans, Middle East and Africa. Recognised in 2010 with an honorary doctorate for services to writing and awarded the Mungo Park Medal for exploration by the Royal Scottish Geographical Society, he is based with his fam
...more
News & Interviews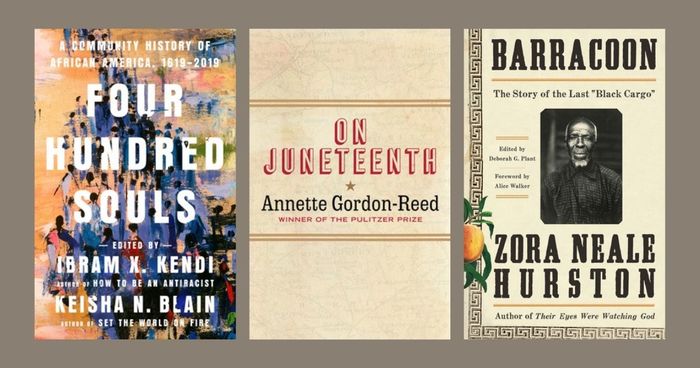 Juneteenth, observed on June 19th each year, is an American holiday commemorating the day in 1865 when the last enslaved people in Galveston,...
"….So much crueller than any British colony, they say, so much more brutal towards the local Africans, so much more manipulative after begrudgingly granting independence. But the history of British colonialism in Africa, from Sierra Leone to Zimbabwe, Kenya to Botswana and else-where, is not fundamentally different from what Belgium did in the Congo. You can argue about degree, but both systems were predicated on the same assumption: that white outsiders knew best and Africans were to be treated not as partners, but as underlings. What the British did in Kenya to suppress the pro-independence mau-mau uprising in the 1950s, using murder, torture and mass imprisonment, was no more excusable than the mass arrests and political assassinations committed by Belgium when it was trying to cling on to the Congo. And the outside world's tolerance of a dictator in the Congo like Mobutu, whose corruption and venality were overlooked for strategic expedience, was no different from what happened in Zimbabwe, where the dictator Robert Mugabe was allowed to run his country and its people into the ground because Western powers gullibly accepted the way he presented himself as the only leader able to guarantee stability and an end to civil strife. Those sniffy British colonial types might not like to admit it, but the Congo represents the quintessence of the entire continent's colonial experience. It might be extreme and it might be shocking, but what happened in the Congo is nothing but colonialism in its purest, basest form."
— 34 likes
"The old man might have been drunk, but he was right. Outsiders have robbed and exploited the people of the Congo ever since the days of the first European and Arab slavers. The territory that Stanley staked in the name of Leopold witnessed what many regard as the first genocide of the modern era, when millions of Congolese were effectively worked to death trying to meet the colonialists' almost insatiable demand for resources, most notably rubber. And since independence, foreign powers have toyed with the Congo, stripping its mineral assets and exploiting its strategic position, never mindful of the suffering inflicted on its people. And that really was the point. At every stage of its bloody history, outsiders have tended to treat Congolese as somehow sub-human, not worthy of the consideration they would expect for themselves. For progress to be made, outsiders must treat Congolese as equals and they could do worse than follow the example of an amazing white woman I discovered after we got back to Kalemie."
— 11 likes
More quotes…