Goodreads helps you keep track of books you want to read.
Start by marking "In an Antique Land" as Want to Read:
In an Antique Land
Once upon a time an Indian writer named Amitav Ghosh set out to find an Indian slave, name unknown, who some seven hundred years before had traveled to the Middle East. The journey took him to a small village in Egypt, where medieval customs coexist with twentieth-century desires and discontents. But even as Ghosh sought to re-create the life of his Indian predecessor, he
...more
Published March 29th 1994 by Vintage (first published 1993)
Amitav Ghosh is one of India's best-known writers. His books include The Circle of Reason, The Shadow Lines, In An Antique Land, Dancing in Cambodia, The Calcutta Chromosome, The Glass Palace, Incendiary Circumstances, The Hungry Tide. His most recent novel, Sea of Poppies, is the first volume of the Ibis Trilogy.

Amitav Ghosh was born in Calcutta in 1956. He studied in Dehra Dun, New Delhi, Alexan
...more
Related Articles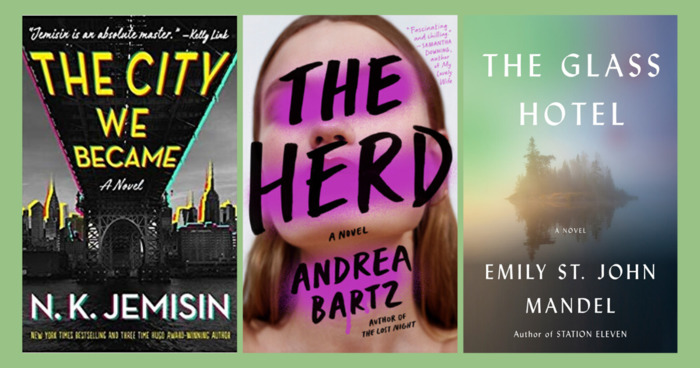 Need another excuse to treat yourself to new book this week? We've got you covered with the buzziest new releases of the day. To create our lis...
"A bare two years after Vasco da Gama's voyage a Portuguese fleet led by Pedro Alvarez Cabral arrived on the Malabar coast. Cabral delivered a letter from the king of Portugal to the Samudri (Samudra-raja or Sea-king), the Hindu ruler of the city-state of Calicut, demanding that he expel all Muslims from his kingdom as they were enemies of the 'Holy Faith'. He met with a blank refusal; then afterwards the Samudra steadfastly maintained that Calicut had always been open to everyone who wished to trade there…

During those early years the people who had traditionally participated in the Indian Ocean trade were taken completely by surprise. In all the centuries in which it had flourished and grown, no state or kings or ruling power had ever before tried to gain control of the Indian Ocean trade by force of arms. The territorial and dynastic ambitions that were pursued with such determination on land were generally not allowed to spill over into the sea.

Within the Western historiographical record the unarmed character of the Indian Ocean trade is often represented as a lack, or failure, one that invited the intervention of Europe, with its increasing proficiency in war. When a defeat is as complete as was that of the trading cultures of the Indian Ocean, it is hard to allow the vanquished the dignity of nuances of choice and preference. Yet it is worth allowing for the possibility that the peaceful traditions of the oceanic trade may have been, in a quiet and inarticulate way, the product of a rare cultural choice — one that may have owed a great deal to the pacifist customs and beliefs of the Gujarati Jains and Vanias who played such an important part in it. At the time, at least one European was moved to bewilderment by the unfamiliar mores of the region; a response more honest perhaps than the trust in historical inevitability that has supplanted it since. 'The heathen [of Gujarat]', wrote Tomé Pires, early in the sixteenth century, 'held that they must never kill anyone, nor must they have armed men in their company. If they were captured and [their captors] wanted to kill them all, they did not resist. This is the Gujarat law among the heathen.'

It was because of those singular traditions, perhaps, that the rulers of the Indian Ocean ports were utterly confounded by the demands and actions of the Portuguese. Having long been accustomed to the tradesmen's rules of bargaining and compromise they tried time and time again to reach an understanding with the Europeans — only to discover, as one historian has put it, that the choice was 'between resistance and submission; co-operation was not offered.' Unable to compete in the Indian Ocean trade by purely commercial means, the Europeans were bent on taking control of it by aggression, pure and distilled, by unleashing violence on a scale unprecedented on those shores."
— 5 likes
More quotes…