Goodreads helps you keep track of books you want to read.
Start by marking "Back in Two Weeks" as Want to Read: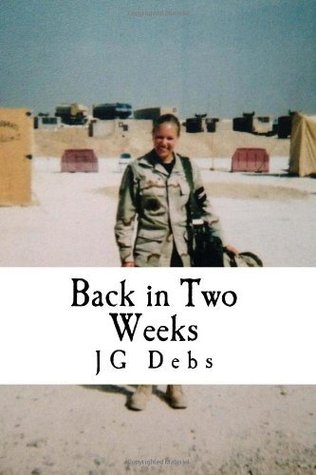 Back in Two Weeks
A young woman joins the Air Force to make a better life for herself and finds she is in way over her head.
Published March 17th 2014 by Createspace
JG Debs has worked at McCarran International Airport in Las Vegas, Nevada for ten years. She grew up in Berlin, Germany, but was born in Greenfield, MA.
Married nine years, she has one son and one daughter.
Her Bachelor's degree in Psychology was completed at UNLV and her Master's from Embry-Riddle is in Aeronautical science.
JG Debs loves the New York Times Crosswords (Mondays, sometimes Tuesdays
...more
More about J.G. Debs...