Goodreads helps you keep track of books you want to read.
Start by marking "Cry of the Sea (Juniper Sawfeather, #1)" as Want to Read:
Read Book
Cry of the Sea
Juniper Sawfeather is choosing which college to attend after graduation from West Olympia High School next year. She wants to go to San Diego to be far away from her environmental activist parents. They expect her to think the way they do, but having to be constantly fighting causes makes it difficult to be an average 17-year-old high school student. Why do her parents hav
...more
Published February 23rd 2014 by Melange Books
D. G. Driver is an optimist at heart, and that's why she likes to write books about young people who strive to make a difference in the world. From her teen environmentalist in The Juniper Sawfeather Trilogy, a young girl teaching her friends autism acceptance and to stop bullying people with special needs in No One Needed to Know, a girl who bravely searches for a friend lost along the shore of a
...more
Other books in the series
Related Articles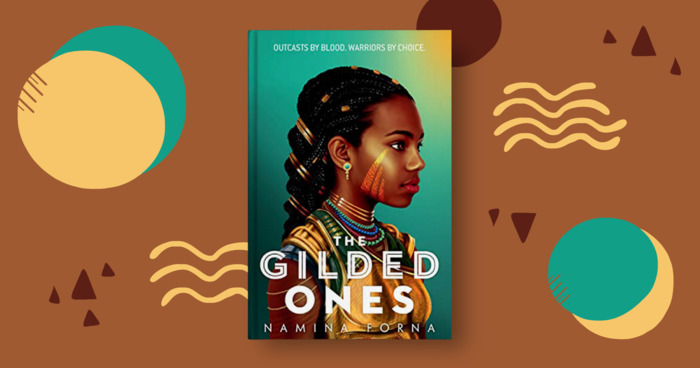 The idea for The Gilded Ones came to author Namina Forna in a dream. The recurring image was one of a young girl in armor walking up a...
"Words didn't come. I couldn't formulate a thought. I was too startled. These three figures lying in the sand in front of me weren't surfers at all.
They weren't even people.

From their facial features and upper torsos, they looked kind of like women, but all three of them had silver-colored skin. They were bald, with strange ridges marking their skulls. None of them seemed to have ears, only holes in the sides of their heads. No nose was visible, not even a bone or nostrils filled that space between their eyes and mouths. Although their mouths seemed to be moving, they were actually breathing through what looked like gills in their necks.

And if that wasn't weird enough, instead of legs, their upper torsos stretched out into long, scale-covered, silver fishtails. If I had to say what these things stranded in front of me, splattered with oil, appeared to be, I'd say mermaids. And no, they didn't look like they'd start singing songs or granting me wishes. They looked a little bit scary—but fragile too. Most of all, they looked like they were going to die, and no handsome prince was there to kiss them and keep them from turning into sea foam."
— 0 likes
More quotes…